Find out how NDSCS Career Services can help make YOU $40,000* after graduation!
*NDSCS average estimated starting salary 2019, 2020, 2021.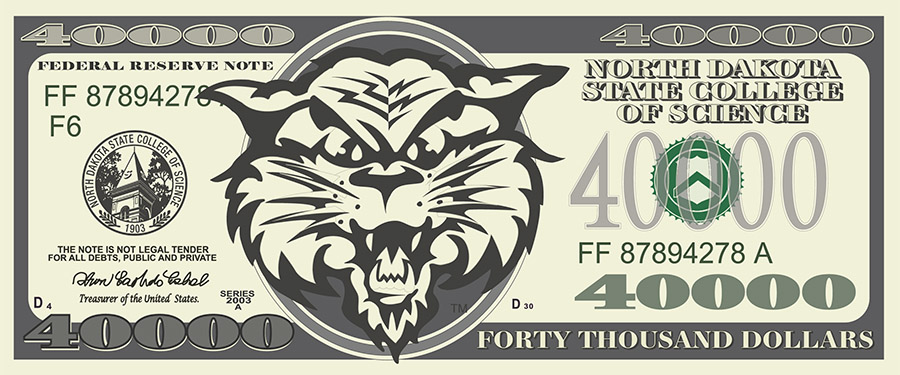 full
Each Career Café session will allow students to learn about and/or conveniently access the services provided by NDSCS Career Services. The following are the services that will be provided during EACH Career Café session. Students do not need to make an appointment and are able to experience all services during each session or can schedule a time that works best for them.
Resume Review/Mock Interview: Students will be able to get their resume reviewed or engage in a mock interview with a Career Services professional.
Handshake: Students will be shown the benefits of using this NDSCS job search platform.
Sponsorships: Students will be able to learn about potential sponsorship opportunities.
Cooperative Education: Students will have the opportunity to obtain the required Cooperative Education forms and learn more about registering for their Co-op credits.
Career Café Sessions
NDSCS Wahpeton - from 11:30 a.m. - 1 p.m. in the Hektner Student Center on the following dates:
Thursday, January 20
Tuesday, January 25
Wednesday, February 2
NDSCS-Fargo - Wednesday, January 19 from 9:45 a.m. - 11:45 a.m. in the Lobby
Contact Career Services with any questions by calling 701-671-3000.