full
2023 Culinary Intensive 
June 11-15, 2023 - NDSCS Wahpeton Campus
Explore the exciting culinary industry at the NDSCS Culinary Intensive. This four-day culinary camp is geared toward individuals at least 16 years old with gourmet aspirations of a career in the culinary profession. NDSCS Culinary Arts faculty will help you discover and develop skills needed for success in the culinary world.
For information, please call Leslie Shirek at (701) 671-2578
off
Camp Highlights
At the NDSCS Culinary Intensive, you will have the unique opportunity to:
Discover new ingredients used in restaurants
Learn French knife skills
Practice food garnishing techniques
Learn how baking ingredients work together to create wonderful breads, pastries and desserts
Work in a professional kitchen
Compete against fellow campers in an Iron Chef competition.
Topics Covered
The following topics are covered:
Knife Skills
Basic Soups
Salads & Salad Dressings
Bread Basics
Meats, Seafood, and Poultry Entrées
Plated Desserts
Buffet Presentation
Advanced Garnishing 
Culinary Facilities
 The NDSCS Culinary Intensive utilizes a professional, industry-current kitchen lab and classroom - the same facilities used by NDSCS Culinary Arts students.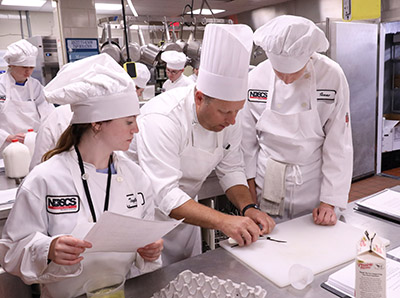 Cost & Registration
The camp is limited to 12 participants.
All participants will stay on-campus in the residence halls and food is provided (included in the cost).
Camp Cost: $250
Registration Deadline: May 26, 2023
2023 Event is complete — Check back for information about the 2024 Culinary Intensive event.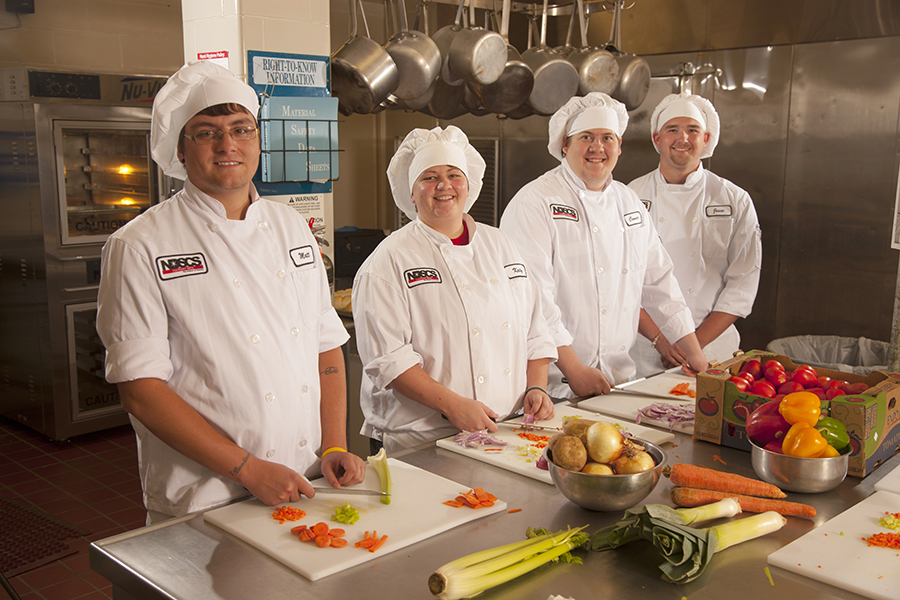 full