The Academic Affairs Division provides administrative leadership and support for the instructional functions of the College. This division supports student learning and personal growth by providing services, being advocates for students, helping students adjust socially, providing a curriculum for personal growth and learning through student involvement in co-curricular activities, and being educators in partnership with faculty. The Academic Affairs Division hires and supervises the faculty and staff, manages the instructional support services, develops the curriculum, manages resources and purchases appropriate instructional equipment.
The goal of general education at the North Dakota State College of Science is to assist students in meeting the needs for employment, lifelong learning, and personal growth. To meet this goal, students are provided with a variety of credit and non-credit educational experiences, both within and outside the classroom. General education is defined as a set of educational experiences that forms a core of common knowledge, skills, and attitudes fundamental to all curriculums of substantial length (24 credits or more).
This division is also responsible for the University System relationships, including transfer of courses, distance delivery, interactive television instruction, inter-library relationships and mission mapping implementation.
The Academic Affairs Division serves as the liaison with the State Board for Career and Technical Education.
Haverty Hall 123 | 701-671-2416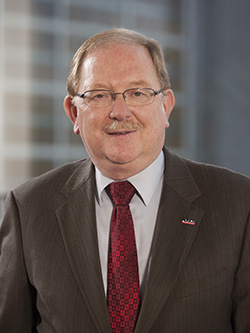 left-33
Harvey Link, Vice President for Academic Affairs
off
Arts, Science and Business Division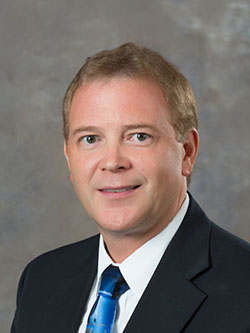 Ken Kompelien
Dean of Arts, Science and Business Division
The Arts, Science and Business Division aims to provide administrative leadership, supervision and support of instructional programs. This division offers 67 different academic options ranging from Agriculture to Nursing to Liberal Arts college transfer programs.
Technologies and Services Division
The Technologies and Services Division aims to provide support and leadership to career and technical education academic options. These programs range from Automotive Technology to John Deere Tech to Architectural Drafting and Estimating Technology.
Extended Learning Division
The Extended Learning Division consists of the following departments: Distance Education, Instructional Technology and the Mildred Johnson Library. Our mission is to provide students with access to information through technology.