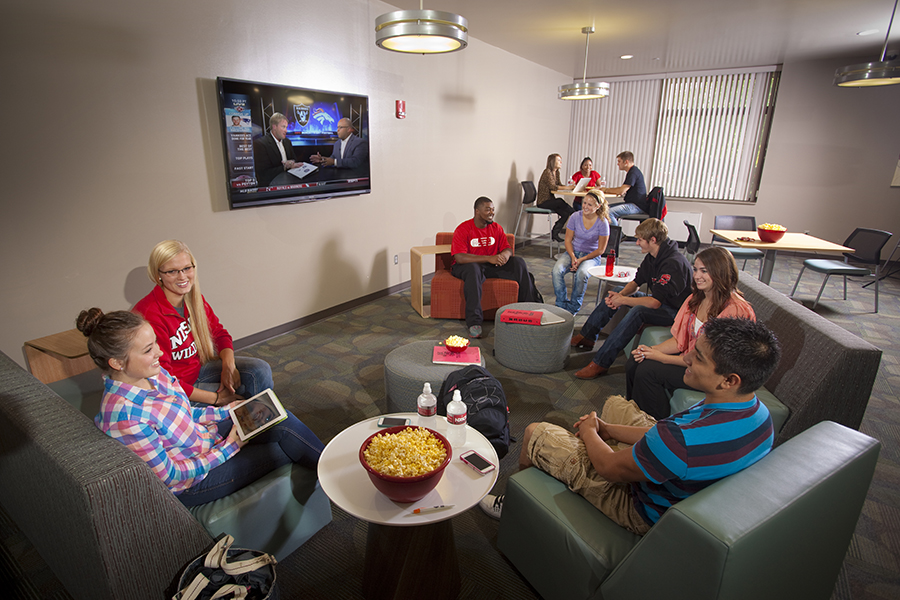 right-50
Living on campus at NDSCS is affordable, convenient, educational and fun! The Stay & Save program at NDSCS offers a unique savings opportunity for students who remain in the residence halls after their first year of living on campus. 
Each year, housing and dining rates increase. Students who participate in Stay & Save will reserve a residence hall room AND retain the current housing and dining plan rates for the following academic year. The rooms in Forkner and Riley Halls do not qualify for the Stay & Save rate; however, students will receive a discount on their dining plan and may still reserve rooms in those buildings during sign-up. Stay & Save does not apply to campus apartments.
2023 Stay & Save
Reserve your residence hall room and dining plan on these dates:
Tuesday, February 14, 2023
7:30 a.m. - 4:30 p.m. | Plains Room, Hektner Student Center Room 142
February 15 - February 24, 2023
7:45 a.m. - 4:45 p.m. | Residential Life Office, Riley Hall Room 130
Residence hall rooms will be assigned on a first come, first serve basis. There will be a limited number of single rooms available for returning students.
When you live in the residence halls you are provided with amenities you don't often see in off-campus housing. All the residence halls include:
Fully furnished rooms
Paid utilities (water, heat, electricity, sewer, garbage)
WiFi
Unlimited high efficiency laundry
Community Kitchen
Lounge areas
Secure facilities with 24-hour card access & live-in Residential Staff
Campus Nurse and Personal Counselor
Dining Options
Facilities Management Staff that address any repairs needed for your living spaces quickly and professionally
No application fee or security deposit
Limited number of single rooms available! Reserve your room before 1st year students are assigned!
When you live on campus, you're just steps away from your classrooms, study groups, social and athletic events, and so much more. Take advantage of the Stay & Save option and beat the price increases!
Students have until August 1, 2023 to cancel their housing assignment. Cancellations made after August 1 will result in a $50 late cancellation fee.
Feel free to contact the Department of Residential Life at 701-671-2224 with any questions regarding Stay & Save.