Campus Events for Students, Planned by Students
The Campus Activities Board (CAB) is your source for campus entertainment and provides a wide range of incredible activities for students throughout the year. Events vary from comedians and hypnotists to dances and an annual Homecoming bonfire. All NDSCS students are welcome at CAB events.
Becoming involved in CAB is also a great opportunity for students to meet new friends and gain valuable leadership skills. Get involved and join CAB today!
For more information, please contact Heather Nelson at heather.r.nelson.1@ndscs.edu and Bobbi Luck at bobbi.luck@ndscs.edu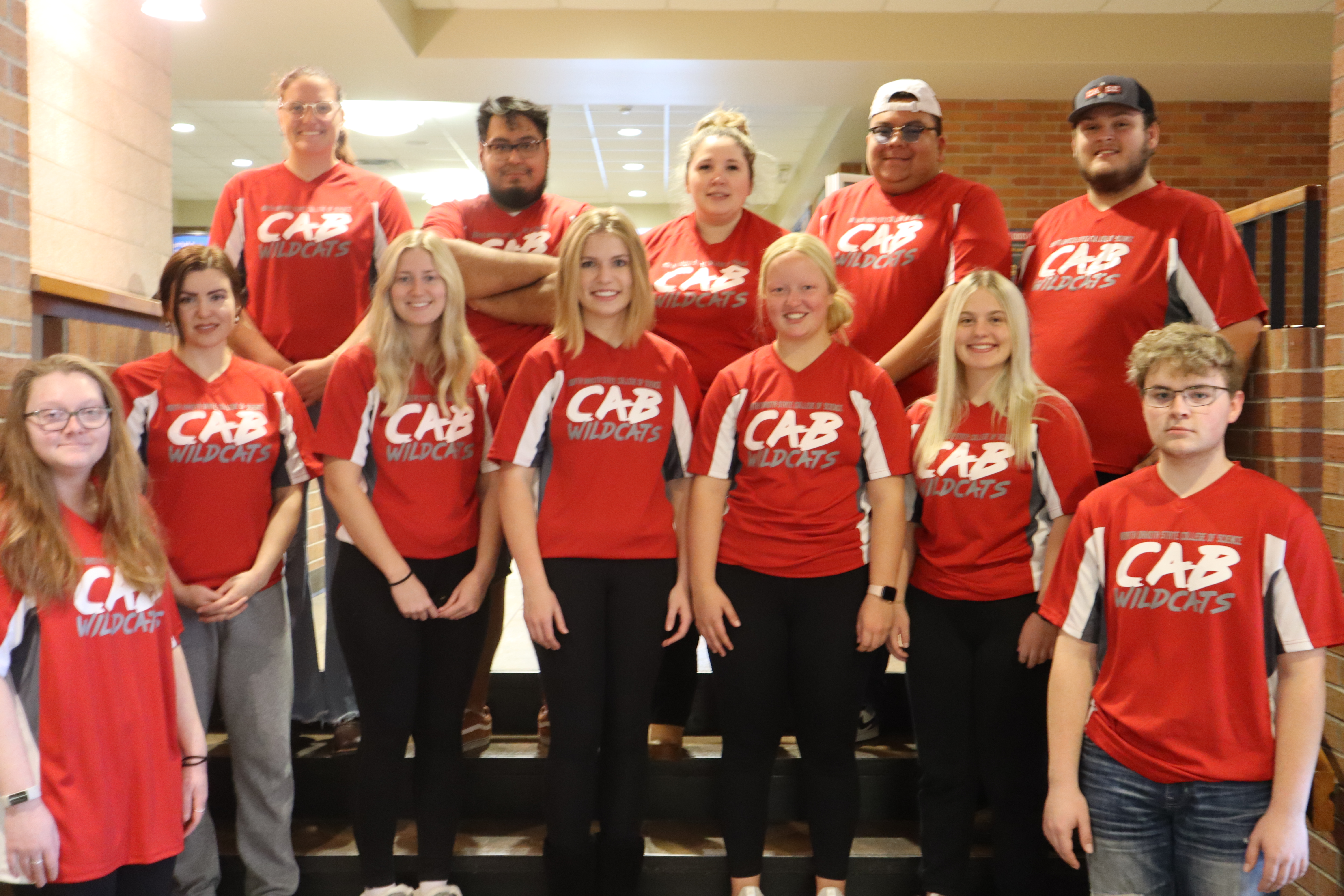 full
Join CAB
Finals Week Survival Kit
NDSCS Campus Activities Board Members
Abby Boelke

April Finnie

Ashley Perry

Conner Birnbaum

Drew Goltz

Elise Klindt

Sara Larson
Advisor: