Hit the ground running with a hands-on, high-tech automotive technology education from NDSCS.
If you love cars - fast cars, custom cars, expensive cars, all cars - then the NDSCS Automotive Technology program might be your ticket to a well-paying career that you're going to love. Receive hands-on instruction in automotive diagnostic and repair in a state-of-the-art shop using the latest Snap-on tools. Focus your studies on a specialized program including:
Automotive Alignment and Brake Technician
Automotive Engine Technician
Automotive Transmission and Driveline Technician
With certificate, diploma, A.A.S. degree and specialty options, customize your education to fit your career goals.
Master certified by the National Institute for Automotive Service Excellence (ASE).
Programs, Degrees & Certificates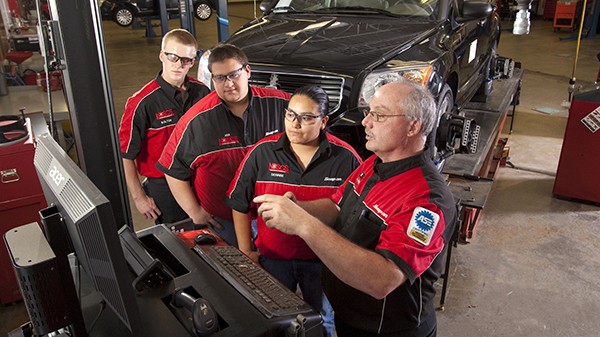 Automotive Engine Technician