Earn your diploma or degree in Welding Technology at NDSCS.
​The Welding Technology program at NDSCS is designed to provide you experiences in welding as it pertains to assembly, manufacturing, energy and construction. 
The program provides education and training in common welding processes, robotics, CNC plasma cutting, CNC press break operations, inspection, print reading, fabrications, pipe and plate welding, automated manufacturing, human relations, communications and other aspects of general education. 
Career opportunities offer a wide range of employment possibilities in: 
Manufacturing 
Steel Construction 
Mining 
Energy 
Petroleum 
Other Production Areas 
NDSCS is an American Welding Society S.E.N.S.E. certified facility. AWS Level I and Level II certification is available. The NDSCS Welding program is an educational partner with Weld-Ed the National Center for Welding Education and Training. 
Programs, Degrees & Certificates
Welding Technology (Certificate)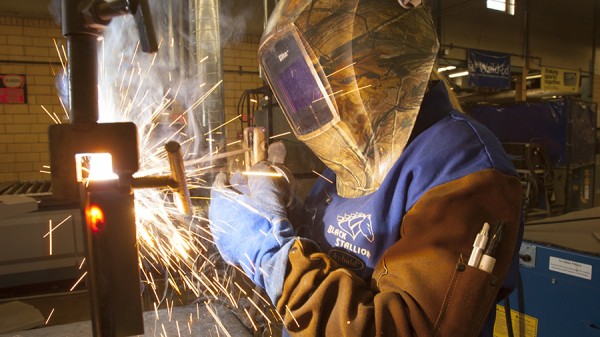 Welding Technology (A.A.S. degree or diploma)