Explore the possibilities during Partnership Day
Monday, November 21, 2022
Discover what it takes to become a John Deere Service Technician
Learn about local John Deere dealership internships
Visit with program staff about admission information
NDSCS has partnered with John Deere to offer a focused two-year program designed to prepare students for a career in the high-tech, fast-paced world of a John Deere Service Technician.
The John Deere Tech program combines classroom, hands-on lab work and John Deere dealership internships - tremendous opportunities to learn in the real world!
Registration
RSVP to Jenny Schmitt at (701) 671-2330 or Jenny.Schmitt@ndscs.edu.
Schedule
| Time | Details |
| --- | --- |
| 9:30 a.m. | Registration at the Tech Center |
| 10 a.m. | Welcome, Program Overview, Tours |
| 11:30 a.m. | Lunch provided by NDSCS |
| 1 p.m. | Campus Tours |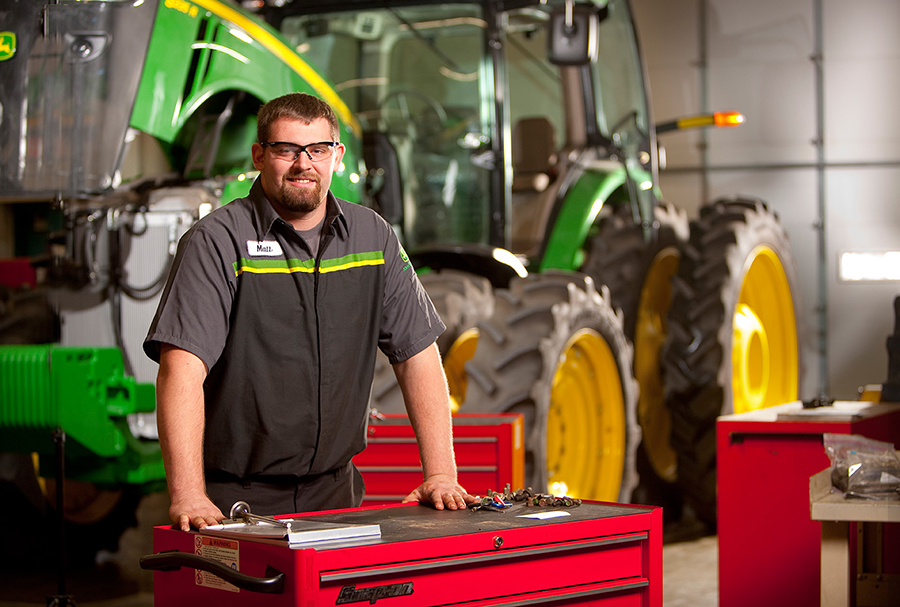 full