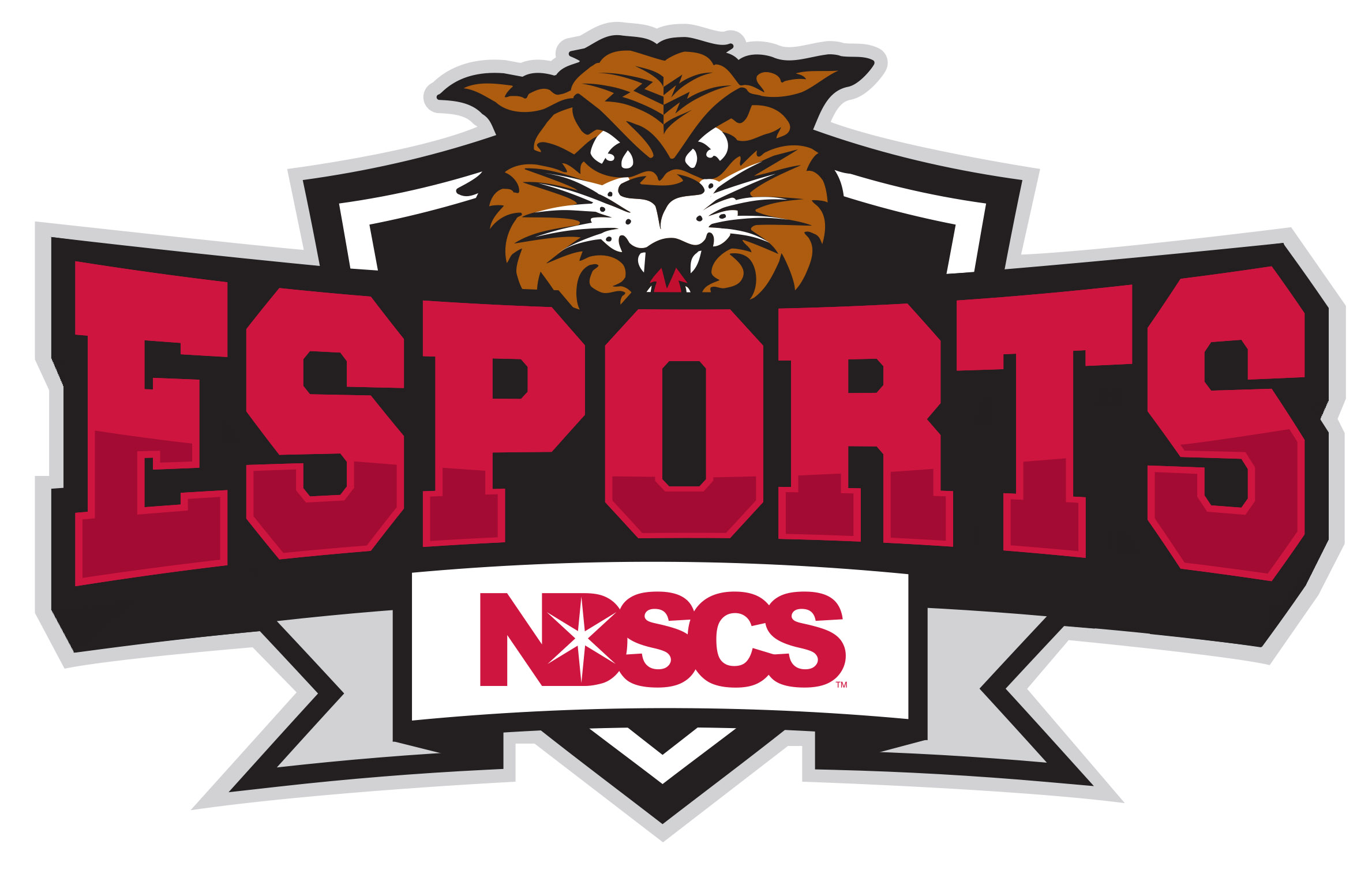 right-33
The NDSCS eSports Club is comprised of both competitive team gaming and social gamers. NDSCS eSports is a part of the National Association of College Esports (NACE). This allows our competitive teams access to NACE-sponsored tournaments. Apart from NACE tournaments, the esports club will compete in scrimmages and other local and national tournaments throughout the season. The social gaming aspect of the club is for members who share a passion for gaming but who do not necessarily want to compete in tournaments.
What is "eSports"?
eSports is the rapidly expanding world of competitive video games, encompassing a range of games and plots, played on a variety of platforms. In a typical match, players on opposing teams are pitted against one another to achieve a common goal. Players achieve this goal through dedication, teamwork, precision, dexterity, imagination and strategizing with their team members. Much like traditional sports, members of the esports club are required to attend and participate in practices and tournaments.
What games does NDSCS compete in?
Currently, the NDSCS eSports team has developed a team for Rainbow 6 Siege and League of Legends. Though we are eager to expand our teams to games like Rocket League, Overwatch and other games based on student interest and the ability to compete with other colleges and universities.
Who is eligible to participate?
For competitive teams:
Any student who is enrolled full-time at NDSCS
Students must earn and maintain a 2.0 GPA
Students must own and maintain their own account for the games they will be competing in
In addition, competitive teams may have NACE/tournament-imposed restrictions on size of roster.  
In these cases, while team size will be limited, all interested in that game will have the ability to participate in practices and exhibitions as able.
For social club:
Any student who is enrolled full-time or part time at NDSCS
Students must earn and maintain a 2.0 GPA
Must own and maintain their own account for games
How do I join?
Contact Student Life
Esports members are required to sign a Participation Agreement
Competitive Team members are required to participate in all team practices, meetings, and events/tournaments
What is the cost?
NDSCS has established our "eSports lab" with six NDSCS gaming computers provided for tournaments and practice, currently without charge to students. Students would simply need to pay for and maintain accounts with the games they are using.
What does the "social" side of esports do?
NDSCS eSports is a leadership group on campus made up of students who regularly meet and develop club programming and campus programming that is open to any member of the NDSCS campus community.  In addition, NDSCS social esports members have access to gaming computers when not in official use by the team for practices or games.
Contact for more information: