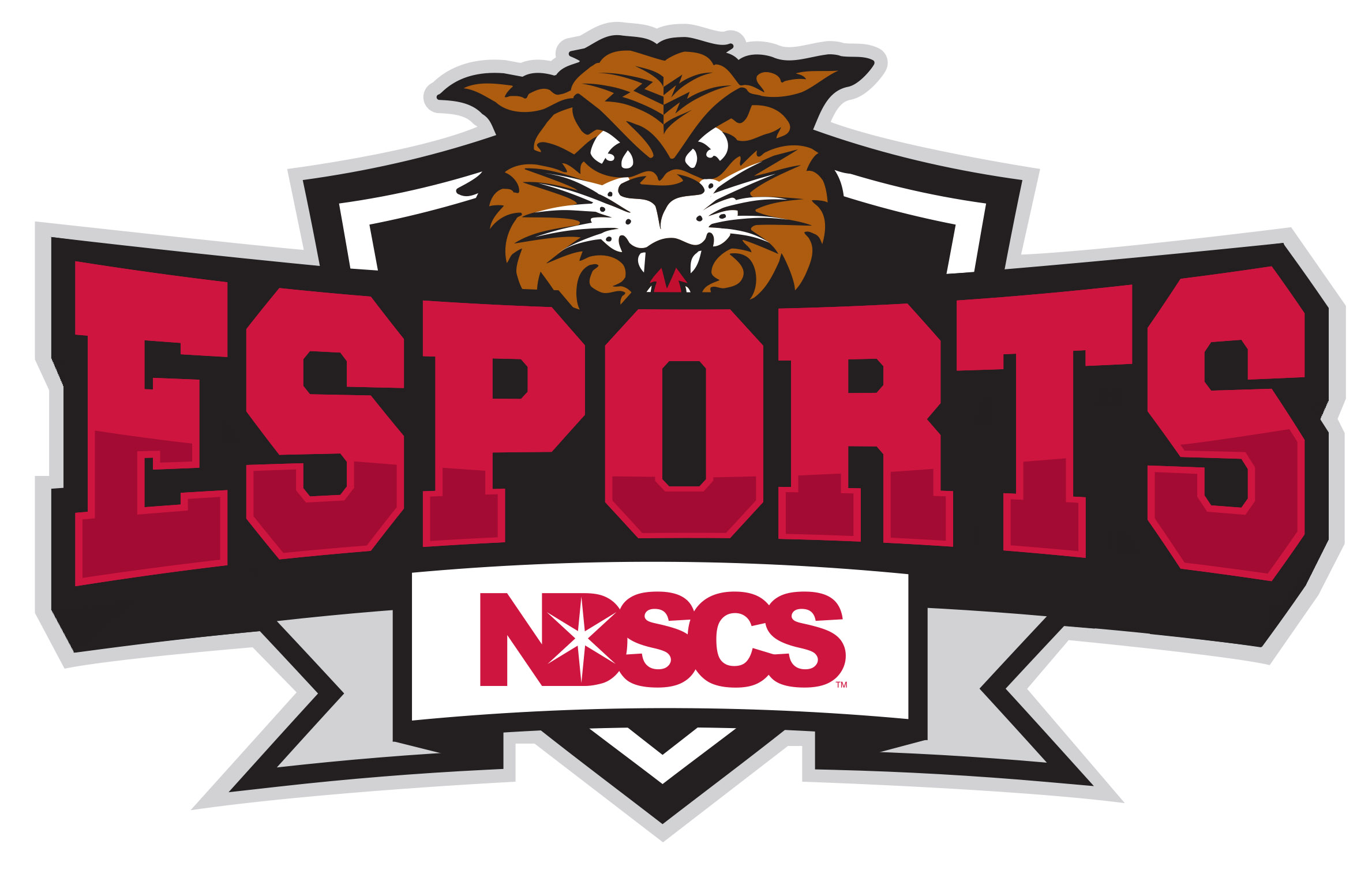 right-33
2019-2020 marks the inaugural year of NDSCS esports!  The NDSCS esports Club is comprised of both competitive team gaming and social gamers.  NDSCS esports is a part of the National Association of College Esports (NACE), and competitive teams will participate in NACE-sponsored tournaments, as well as other regional/national tournaments/leagues, and several scrimmages and exhibition games throughout the season.
What is "esports"?
Esports is the rapidly expanding world of competitive video games, encompassing a range of games and plots, played on a variety of platforms.  Each game typically has teams of players working together to achieve the goal of the game, and precision, teamwork, flexibility, imagination, dexterity, talent, and strategy are just as evident in esports athletes' performance as in traditional athletics.
What games does NDSCS compete in?
During our inaugural year, NDSCS will field competitive teams in League of Legends and Rainbow 6 Siege.  Moving forward, to align with local/regional high school esports varsity athletics, NDSCS is planning on exploring the addition of Rocket League and Overwatch in future years, and is open to student feedback on other games (e.g. Magic the Gathering Arena, Hearthstone, Fortnite, etc.).
Who is eligible to participate?
For competitive teams:
Any student who is enrolled full-time at NDSCS
Students must earn and maintain a 2.0 GPA
Students must own and maintain their own account for the games they will be competing in
In addition, competitive teams may have NACE/tournament-imposed restrictions on size of roster.  
In these cases, while team size will be limited, all interested in that game will have the ability to participate in practices and exhibitions as able.
For social club:
Any student who is enrolled full-time or part time at NDSCS
Students must earn and maintain a 2.0 GPA
Must own and maintain their own account for games
How do I join?
Contact either Matt Diischer or Colby Youngquist 
Esports members will be required to sign a Participation Form
Competitive Team members will be required to agree to participation in all team practices, meetings, and events
What is the cost?
NDSCS has established our "esports lab" with six NDSCS gaming computers provided for tournaments and practice, currently without charge to students. Students would simply need to pay for and maintain accounts with the games they are using.
What does the "social" side of esports do?
NDSCS esports is a leadership group on campus made up of students who regularly meet and develop club programming and campus programming that is open to any member of the NDSCS campus community.  In addition, NDSCS social esports members have access to gaming computers when not in official use from the team for practices or games.
Contact for more information:
Matt Diischer, Co-Advisor
701-671-2209
matt.diischer@ndscs.edu
Colby Youngquist, Co-Advisor
701-671-3029
c.youngquist@ndscs.edu