off
Pharmacy Technician (A.A.S. degree)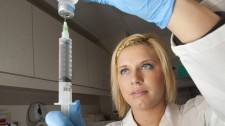 The Pharmacy Technician program prepares students for careers performing and managing the technical distributive functions in pharmacies and pharmacy-related industries.
Type: A.A.S. degree
Locations: Online, Wahpeton
Cluster: Health Science
Pharmacy Technician (Certificate)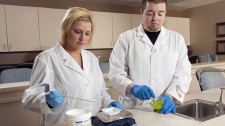 The Pharmacy Technician certificate option is a one-year program that includes eight weeks of internship in community and hospital settings after all classroom requirements have been completed.
Type: Certificate
Locations: Online, Wahpeton
Cluster: Health Science

» View Program Information & Admission Requirements
Pharmacy Technicians help licensed pharmacists provide medication and other healthcare products. Technician duties often include: 
Performing the technical tasks necessary to prepare medications 
Compounding of extemporaneous and sterile products 
Processing prescriptions 
Computer entry 
Due to a nationwide growing consumer demand for prescription medications, pharmacy technicians are in high demand and serve an important roll in today's pharmacy industry.
What is a Pharmacy Technician?
The NDSCS Pharmacy Technician Program is fully accredited by the American Society of Health-Systems Pharmacists (ASHP) 7272 Wisconsin Avenue, Bethesda, MD 20814 www.ashp.org.
Note for Online Students: Specific meeting days and times are required for remote students to attend online.