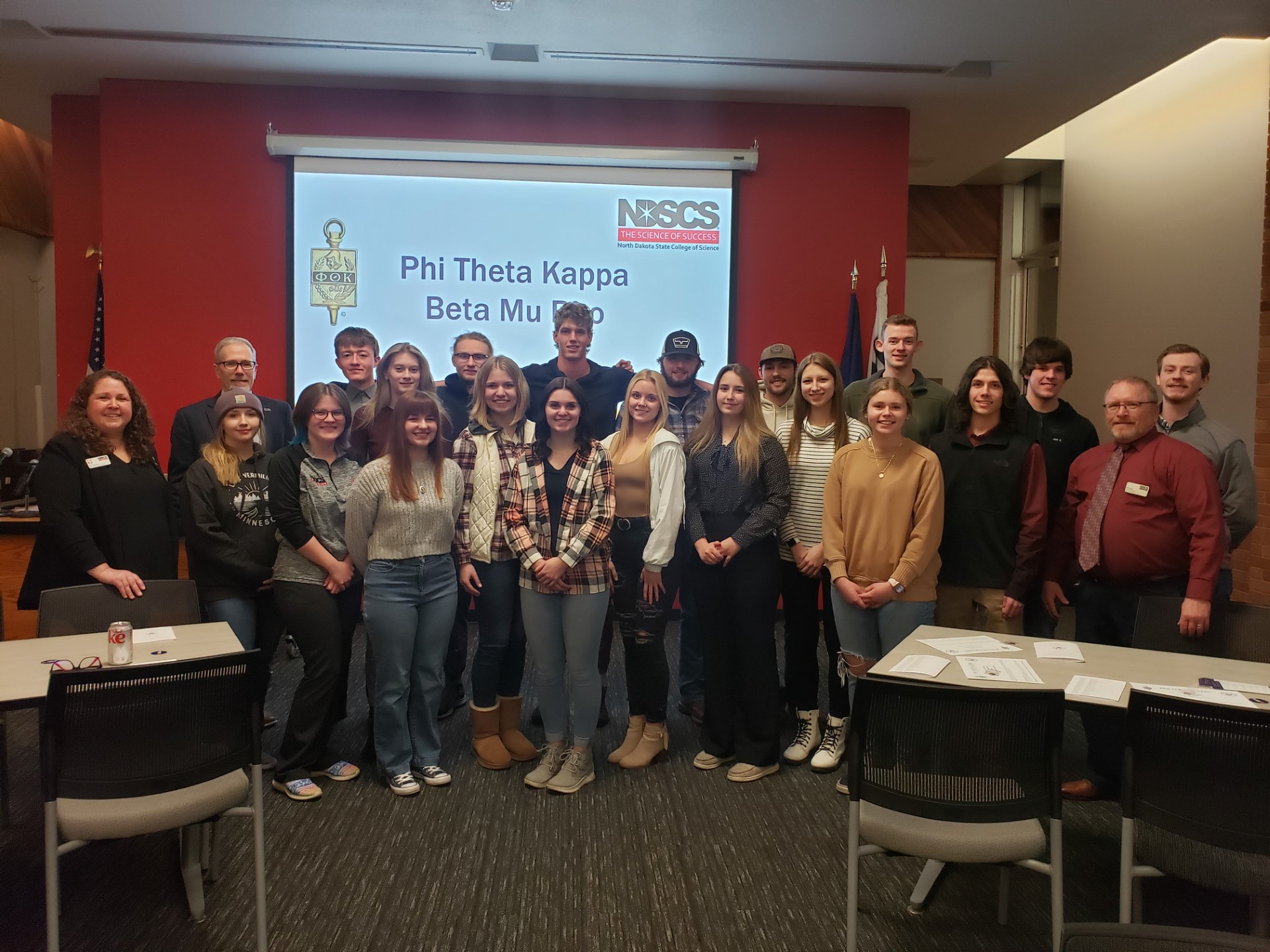 full
What is Phi Theta Kappa?
Phi Theta Kappa (PTK) is an academic honor society for two-year colleges. Our NDSCS chapter Beta Mu Rho, is also an active club that participates in service projects, fellowship activities, and scholarship resources. As the official honor society for two-year colleges, Phi Theta Kappa has more than 3.5 million members and 1,300 community college chapters.
off
Benefits of Joining
Scholarship Opportunities
Recognition at graduation and resume
Participation in campus and community activities through service projects and fellowship activities
Serve as a PTK officer
Membership Fees
Phi Theta Kappa's membership fee is $90 and is paid only once. The $90 fee includes the $60 international fee, $10 regional fee, and $20 local fee. NDSCS uses the local fee to purchase honor stoles for graduation.
Eligibility Requirements
Have completed at least 12 hours of coursework toward an associate degree
Have a cumulative 3.5 grade point average

Students need to maintain a 3.25 GPA to remain eligible and receive the honor stole to wear at graduation.
Agenda and Minutes
Agendas and minutes forthcoming. 
Phi Theta Kappa Beta Mu Rho Bylaws
Meet the NDSCS PTK Beta Mu Rho Officers
President - Levi Steckler, Fergus Falls, MN, Liberal Arts – Computer Science
Public Relations and Recording Officer - Glen Erickson, Grand Forks, ND, Building Construction Technology and Construction Management Technology
Vice President of Fellowship and Membership - Katie Willprecht; Lidgerwood, ND, Registered Nursing
Vice President of Scholarship- Michael Borth, Watertown, WI, Construction Management Technology
Vice President of Service- Brayden Schmeichel, Jamestown, ND, Construction Management Technology