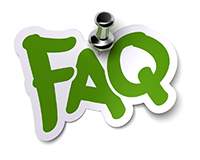 left-50
off
Access Library Resources
How do I log on to electronic resources from home?
Students: Use your NDSCS online login (firstname.lastname & Password) to access the ODIN system.
NDSCS Employees: Use your NDUS CampusConnection Login & Password
View Tutorial

How do I find databases or journal articles?
Databases that include journal articles can be found through the library's website. There are 3 different access points depending on what you need.
"I need a database for my _____ class." Go to the library's Subject Guide. Here you will find databases separated out by subject. 
"I need to get to a specific database." Go to the library's A-Z Database Guide and look for your database by name. 
"I need to go to this popular resource (for example, Films on Demand)." Go to the library's Resources Page to access the most popular resources.
How do I sign into my library account?
You can sign into your library account from the library's catalog.
Use the following credentials:
NDSCS Account ID: firstname.lastname
NDUS Password: Use the same password as used for Blackboard & Campus Connection
Does the Library or Can I...
Does the library proctor tests?
The Library does not proctor tests but the Test Center does. The Test Center is in Old Main room 230. Go to the Test Center for more information.
Does the library offer GED classes?
Preparations for GED Tests are offered at the Adult Learning Center in Old Main. Instructors are Irene Mohn and Sergey Karamanov. Call 701-671-2184 for more information.
In addition, the Test Center offers GED tests. GED Tests are given throughout the year by appointment. For more information, contact: Karen Dahlgren, 701-671-2256, karen.dahlgren@ndscs.edu.
Can I print something in color?
No, the library doesn't offer color printing service. Print Services located in Horton Hall offers color printing for $0.25/page. They also offer more paper options. 
Can I print from my laptop?
Campus printers are not set up to allow for laptop printing but we do have a few work-around ideas to enable students to print by migrating the document they have on their laptop to a student lab computer. Note: all the following require that students have NDSCS AD login information to use a campus lab computer. You have 3 options:
Save your document on your laptop to a flash drive (an extra library flash drive is located in the drawer at the customer service desk) and plug that flash drive into a lab computer, open that document and print.
Email yourself the document and open your email on a lab computer, open document and print.
Upload your document to your NDSCS OneDrive account, open said account on a lab computer and print.
Can I make copies?
Yes! 
Students and employees can use the scanner to scan the pages you need to a .PDF and send it to your email. From there, you can open your email from any student lab computer and print your scanned documents.
Can I Fax something here?
No. Please visit the Customer Service Desk located in the Hektner Student Center.
I am not an employee or student at NDSCS. Can I park on campus?
A visitor lot is available in front of the library (on the South side entrance) in which visitors can park. If that lot is full, or a visitor needs to park closer to another building, library staff have one-day parking passes available for legitimate users. Please ask a staff member for more information. If the visitor is an employee/student within the Tri-College University (which includes Concordia College, Minnesota State Community and Technical College, Minnesota State University Moorhead, and North Dakota State University) and has a parking pass visible in their vehicle for their local institution, police will honor that parking pass. With any questions, contact police at 701-671-2233.
How do I log on to...
How do I log on to Wi-Fi?
Guests
Guests on campus can connect to the NDSCS Guest wifi.  Library staff at the circulation desk can provide you with the NDSCS Guest wifi password.
Students and Employees
Students and employees must connect to the eduroam wifi. When prompted for your username & password enter the following:
NOTE:  Whenever you change your NDUS/Campus Connection username and password, you will need to log-in again to access wifi.
How do I log on to the student computers?
All students will log in to the library, classroom, and lab computers using their NDSCS AD username and password.  If you have not activated your NDSCS AD account or do not recall your login information, you will need to go to the ITS Service Desk counter in the Hektner Student Center for assistance or contact them at 701-671-3333.
Policies
Loan Periods & Overdue Fees
| Material | Loan Period | Grace Period | Fees |
| --- | --- | --- | --- |
| Books | 3 weeks | 4 days | $.20 per day |
| Magazines | 1 week | 4 days | $.20 per day |
| CD, VHS, DVD | 1 week | 4 days | $.20 per day |
Renewals
Renewals may be made up to three times per item as long as no one else has requested the material. Patrons may bring in the material to be renewed or may use the self-renewal option in ODIN. For more information about self-renewal, please ask at the Circulation Desk. Materials are subject to recall by faculty immediately and by other patrons after two weeks.
Non-Circulating: Reference, display periodicals and newspapers, microforms.
Materials are due on the date indicated.
Notices mean the material is already overdue. Do not wait to receive a notice before returning the item.
Library Fines
Fines are imposed on overdue materials as an incentive to return material when due. Patrons are encouraged to renew materials and avoid using the grace period or paying fines. Reserve materials have a much shorter grace period and fines accrue more quickly. Additional details on fines and charges should be requested by calling the Circulation Desk. Blocks are placed on the records of those with excessive fines. All charges must be satisfied before items can again be checked out.
Hold for Non-return Items
Students will be charged for items that are not returned. If any item is not returned on time, the student will be charged for the missing item as well as a processing fee. If the item is then returned, the charge will be reduced to the processing fee only, unless the item is damaged.
Records and registration may be held up if library fees are not paid. Contact the staff as soon as possible if you have any questions. Library records are confidential when students are notified of any fees.
Library Computer Use Policy
All users are expected to be aware of and adhere to the NDUS computer policy (please see the NDSCS Guide to Student Rights and Responsibilities for a complete copy of the North Dakota University System Computer and Network Usage Policy). Any patron disregarding the NDUS computer policy may be refused use of the computers in the library, or anywhere on campus. Computers in the library are reserved for research purposes only.
Primary use is for searching ODIN and databases supplied by the library.
General Internet searching for research is permitted.
Games, chatrooms and non-research oriented uses are not permitted.
Reservations are not taken for the use of a computer. Usage will be on a first-come, first-served basis.
Who can use the computers in the Mildred Johnson Library?
Students, faculty and staff of NDSCS.
Minors are to be supervised by their parents. Unattended minors may be asked to leave the library, particularly if their behavior is inappropriate in an academic setting.
The library staff reserves the right to monitor screens, to suggest search strategies and to limit use of the computers and printers at their discretion. Privacy of searching is respected as long as the sensibilities of other patrons are recognized.
What materials may I check out?
The library has many different collections available, all based on the curriculum taught at NDSCS. There are also leisure materials in the form of CDs, DVDs, Book Club fiction, graphic novels and a variety of general interest materials.

The library subscribes to two North Dakota daily newspapers. Some weekly papers are sent without charge by their publishers.

Library material in the public area may be used inside the library by anyone. These items and any material kept in closed stacks and behind the Circulation Desk may be checked out only with a valid library card.
Who can use the Library?
NDSCS Students
Present valid student ID
NDSCS Employees
Present valid employee ID
Retired Staff
Reading room services for books and periodicals
Free WiFi
Scanner
Graduates of NDSCS
Reading room services for books and periodicals
Free WiFi
Scanner