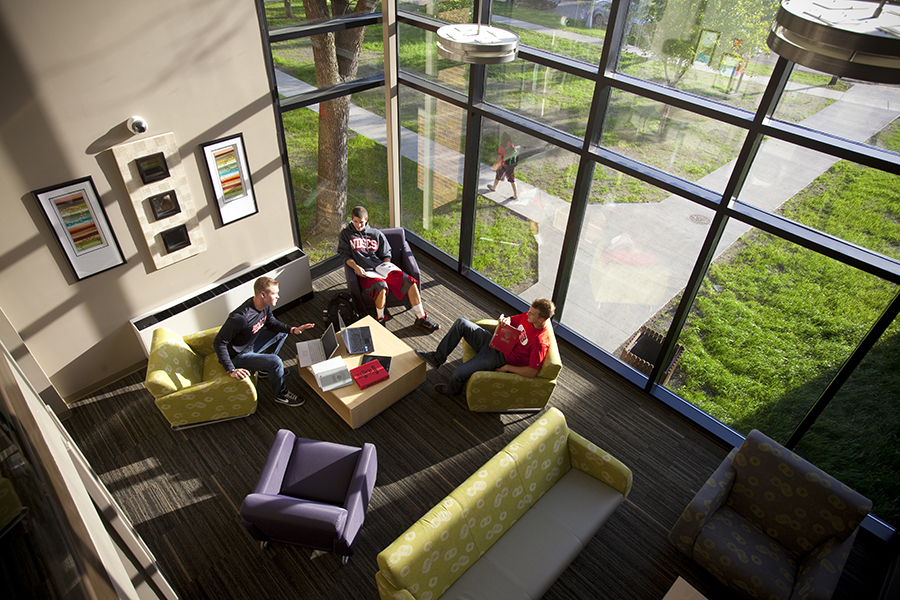 full
Research shows that students who live on campus achieve higher GPAs, are more likely to graduate and report higher overall satisfaction with their college experience. For these reasons, all first year students, including students who have transferred in and have completed fewer than 24 college credits, are required to live on campus, unless a student meets certain criteria. Click here to review the NDSCS On-Campus Living Policy.
Residential Life Mission Statement
The Department of Residential Life supports the academic achievement, involvement and development of students by providing safe, inclusive and vibrant living environments.