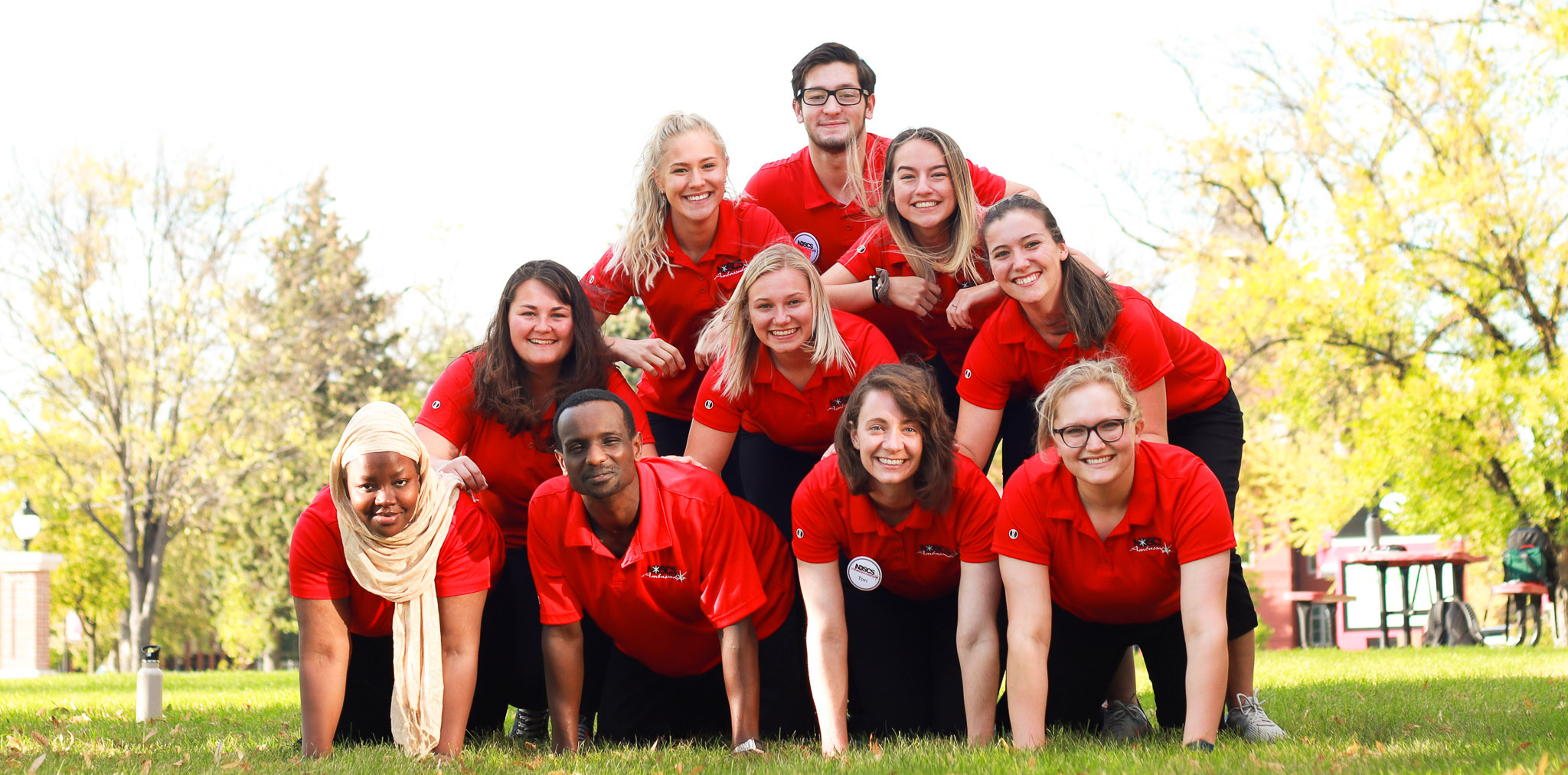 full
Become an NDSCS Ambassador Today!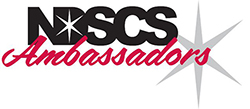 With the support of the Alumni/Foundation, NDSCS is looking for a group of students who are friendly, outgoing, dedicated and who represent various academic areas of NDSCS to serve as NDSCS Ambassadors.
NDSCS Ambassadors will help foster a caring community for our students, faculty and staff while serving as a resource and familiar contact for visitors who come to campus for both NDSCS sponsored and non-NDSCS sponsored events.
NDSCS Ambassadors gain a deeper understanding of the history of NDSCS, the higher education structure, and earn a scholarship by giving back to their NDSCS community.
Questions?
Please contact NDSCS Ambassadors Advisor:
Hannah Franks: 701-671-2234 | hannah.franks@ndscs.edu
 
---
off
Position Responsibilities
NDSCS Ambassadors will:
Actively participate in all required events, including meetings and training.
Serve as a point of contact and information to prospective and current students, as well as NDSCS guests and partners.
Serve as a friendly role-model for all students.
Answer fundamental questions about the NDSCS campus services, facilities, responsibilities and activities.
Be prompt, prepared and positive at all times.
Keep staff informed of any and all problems.
Abide by and reinforce all campus policies.
Perform other duties as assigned.
Position Qualifications/Requirements
NDSCS Ambassadors must:
Be currently enrolled as an NDSCS student.
Be in good academic standing (minimum 2.5 cumulative GPA) as well as good disciplinary standing (not on behavioral probation) at the time of performing position responsibilities.
Be able to attend training and be present for 6-10 identified events.
Attend all monthly Ambassador meetings.
Have excellent communication and customer service skills.
Have an appreciation for and ability to work with alumni and people of all ages, personalities and backgrounds.
Demonstrate a genuine enthusiasm for NDSCS.
Be willing to learn more about NDSCS history.
Be able to think quickly and act appropriately in high-stress situations.
Be able to exercise good judgment while keeping the well-being of the participants and NDSCS as a top priority during decision making.
Have a desire to work with all aspects of the NDSCS community including students, families, guests, visitors faculty and staff.
Uphold the Student Leadership Quality Standards.
Required Events
Ambassadors will receive more information on required on event dates throughout the year.
Some activities will include:
NDSCS Fine Arts Events (Band/Choir Concerts, Plays, Musicals)
Career Fair
DREAMS Auction
Alumni Functions
Homecoming Events
Giving Hearts Day
Prospective Student Events (includes some Saturdays)
Benefits
NDSCS Ambassadors will receive:
Valuable leadership experience and enhanced customer service skills.
Personal satisfaction from helping the NDSCS and local community.
The opportunity to work with a diverse group of people and to make friends.
Opportunities to network with NDSCS administrators, faculty, staff and community members.
Deeper understanding of the history of NDSCS and higher education structure.
NDSCS polo shirt and other "gear" throughout the academic year.
$1,000 scholarship ($500 per semester) awarded at the successful completion of each semester.