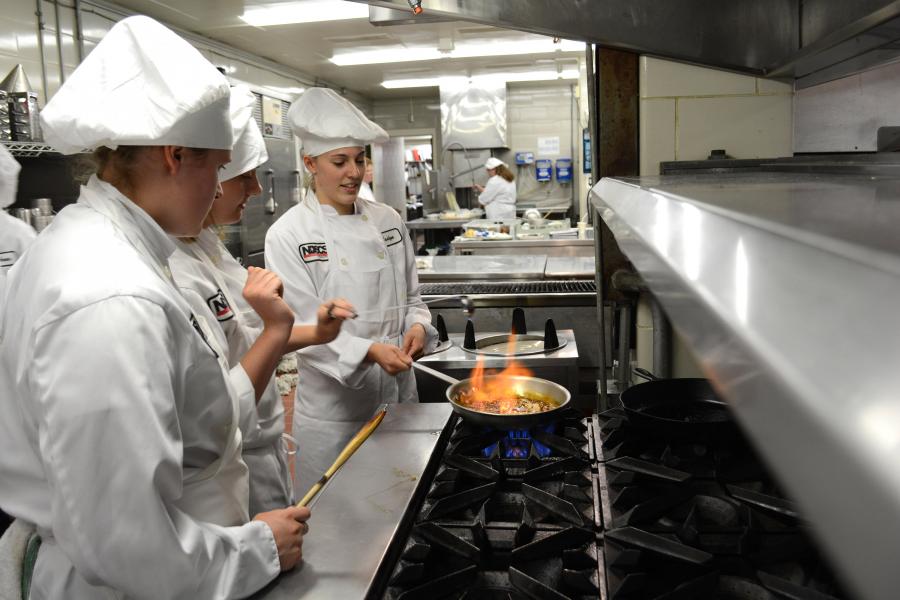 right-50
NDSCS Youth Programs allow students to explore, discover and dream!
Explore fascinating subjects and innovative technology.
Discover new interests and meet new people.
Dream about future educational and career paths.
Athletic Camps
NDSCS offers basketball and volleyball camps for a variety of ages designed to help students improve both their skills and knowledge of the game. Click here to learn more about NDSCS Athletic Camps.
Culinary Intensive
Explore the world of culinary arts during a four-day culinary camp geared toward individuals at least 16 years old with gourmet aspirations of a career in the culinary profession. Click here to learn more about Culinary Intensive.
Code Blue EMS Camp
This hands-on summer camp will teach many components of the EMS system like using medical equipment, radios and ambulances (sorry, no driving with lights and sirens on) and what it's like to take care of people as a paramedic or EMT. Open to students who have finished 9-12 grade. Meals and housing provided. Click here to learn more about the EMS Camp.
Math Olympics