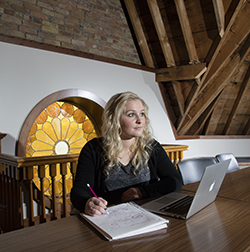 The Technical Studies program at ​NDSCS-Fargo allows students to build a program that will allow them to earn a certificate, a diploma or an associates degree. The objective of the individual, the occupational experience and the needs of the work place will be considered in selecting courses.
This custom-designed program allows individuals to combine elements of various disciplines in a meaningful and logical sequence that meets their career goals. Students work with an advisor to identify career goals and plan a program of study.
Upon completion, students will be awarded a certificate, diploma or an Associate in Applied Science degree in Technical Studies.
For more information
Contact a Fargo Admissions Representative at 701-231-6935.