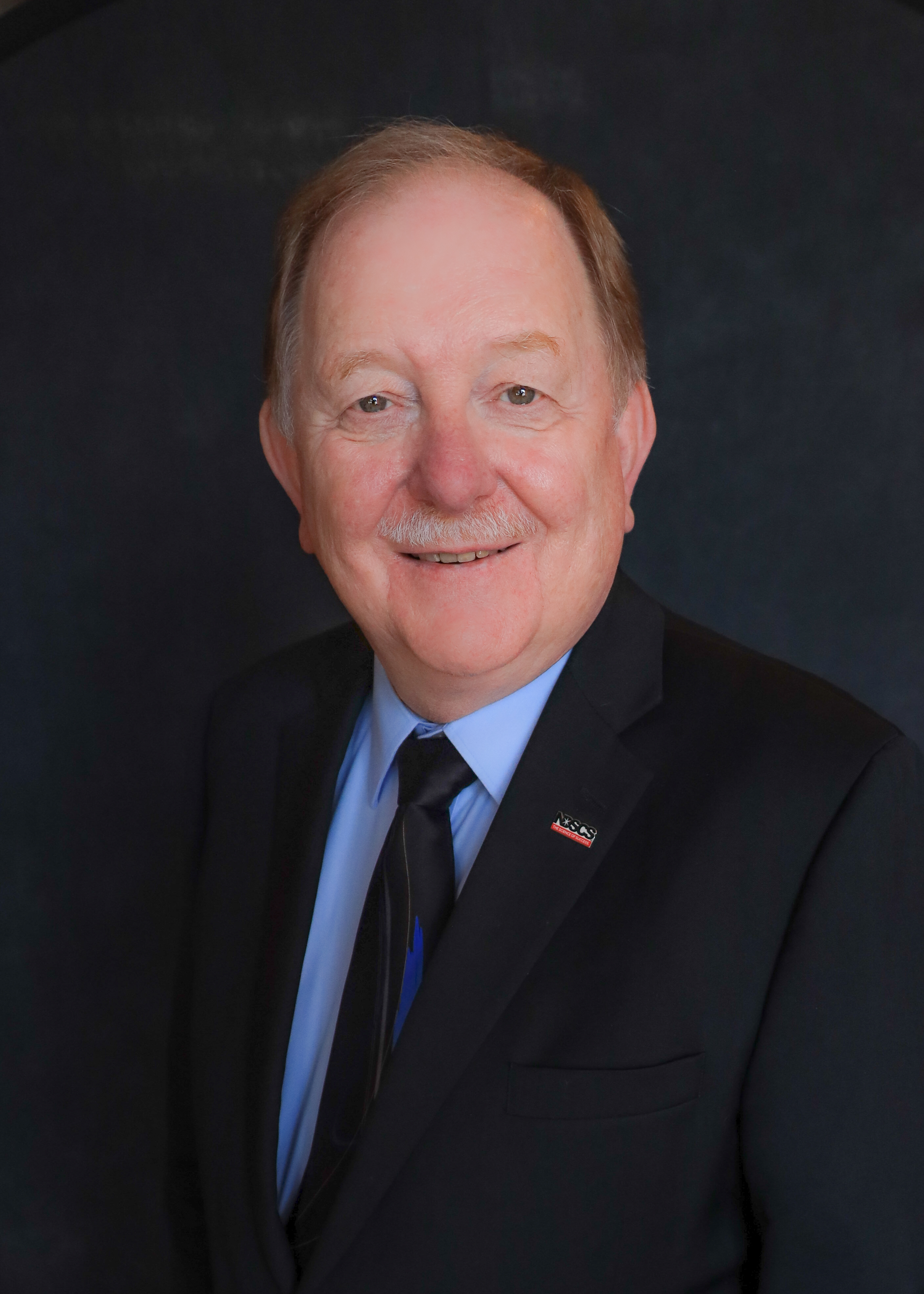 right-33
Harvey Link was named Interim President of the North Dakota State College of Science effective December 18, 2021. North Dakota University System Chancellor Mark Hagerott said, "Harvey can provide valuable service to the college and the NDUS over the upcoming months, and his experience and knowledge of the College will be useful while guiding the institution through this period of transition. We appreciate him stepping up to serve in this capacity." Interim President Link will serve until the new NDSCS President is named, on or around July 1, 2022. 
off
Biography
Harvey Link was named Interim President of the North Dakota State College of Science effective December 18, 2021. Link most recently served as Vice President for Academic Affairs at NDSCS, a position he held since 2008. He had retired in July 2021, after 43 years at NDSCS.
As the Vice President for Academic Affairs, Link was responsible for the leadership of all academic programs at NDSCS. He led the College's efforts to establish online, dual credit, and remote-based programming; which now comprise a significant portion of the institution's enrollment. He was instrumental in the development of new academic programs. Most recently, he helped establish offerings in the emerging ares of Precision Agriculture; IT Forensics; Unmanned Aircraft Systems (UAS); Robotics, Automation and Mechatronics Technology (RAMT); Autonomous Systems Technology (AST); Software Engineering, Software Coding, and Meat Processing. Other curriculums established under his leadership include Pharmacy Technician, EMS/Paramedic, Registered Nursing, John Deere Technology, Case IH, Komatsu, and Caterpillar Dealer Service Technician. 
Prior to serving as Vice President for Academic Affairs at NDSCS, Link served the College in multiple positions, including instructor, department chair, dean and Vice President for Institutional Advancement and Government Relations. Link was responsible for initiatives that resulted in NDSCS receiving multiple congressional directed grants when this funding source was seldom available for two-year colleges. Subsequently, the College has received various National Science Foundation, Department of Education, Department of Labor and other federal, state and private grants. 
A strong believer in professional involvement, Link provided 19 years of continuous leadership in state, regional and national professional Career and Technical Education organizations in various capacities. He was elected to serve as the 1992 national President of the American Vocational Association (AVA), now called the Association for Career and Technical Education (ACTE). In this role he testified before Congress in support of Career and Technical Education and helped draft national policy related to the original Perkins Act.
Link has testified before the North Dakota State Legislature on multiple occasions in support of NDSCS, higher education, workforce development, and Career and Technical Education. He has also presented at numerous state and national conferences. In 1992, Link received the North Dakota National Leadership Award from Governor George Sinner in recognition of his contributions to Career and Technical Education. In 2014, he was inducted into the ACTE Region V Hall of Fame and most recently received the 2021 Outstanding CTE Administrator Award from the North Dakota CTE Administrators Association. He has been honored with the Commitment to Excellence Award by NDSCS Alumni/Foundation and the NDACTE Outstanding Service Award. 
President's Office Mission
The mission of the President's Office is to provide the principled leadership to ensure that as a state agency NDSCS serves the state of North Dakota by attracting, educating, training, developing, graduating and placing individuals into the workforce through our career and technical programs, our transfer programs and our workforce training division by consistently and reliably providing a safe, clean, healthy, green, tech-savvy, affordable and educational environment. 

This office ensures that NDSCS sets and meets high expectations as set forth by department and college accreditation and governing agencies.

This office ensures that resourcefulness, effectiveness and continuous quality improvement is occurring in all areas.

The President oversees the continuous responsive pursuit of academic excellence by fostering partnerships, remaining collaborative, focused and purposeful.
Employee Quality Standards
NDSCS has a culture of continuous improvement. The following Quality Standards are part of that culture and guide us in the way we interact with each other and with our customers.