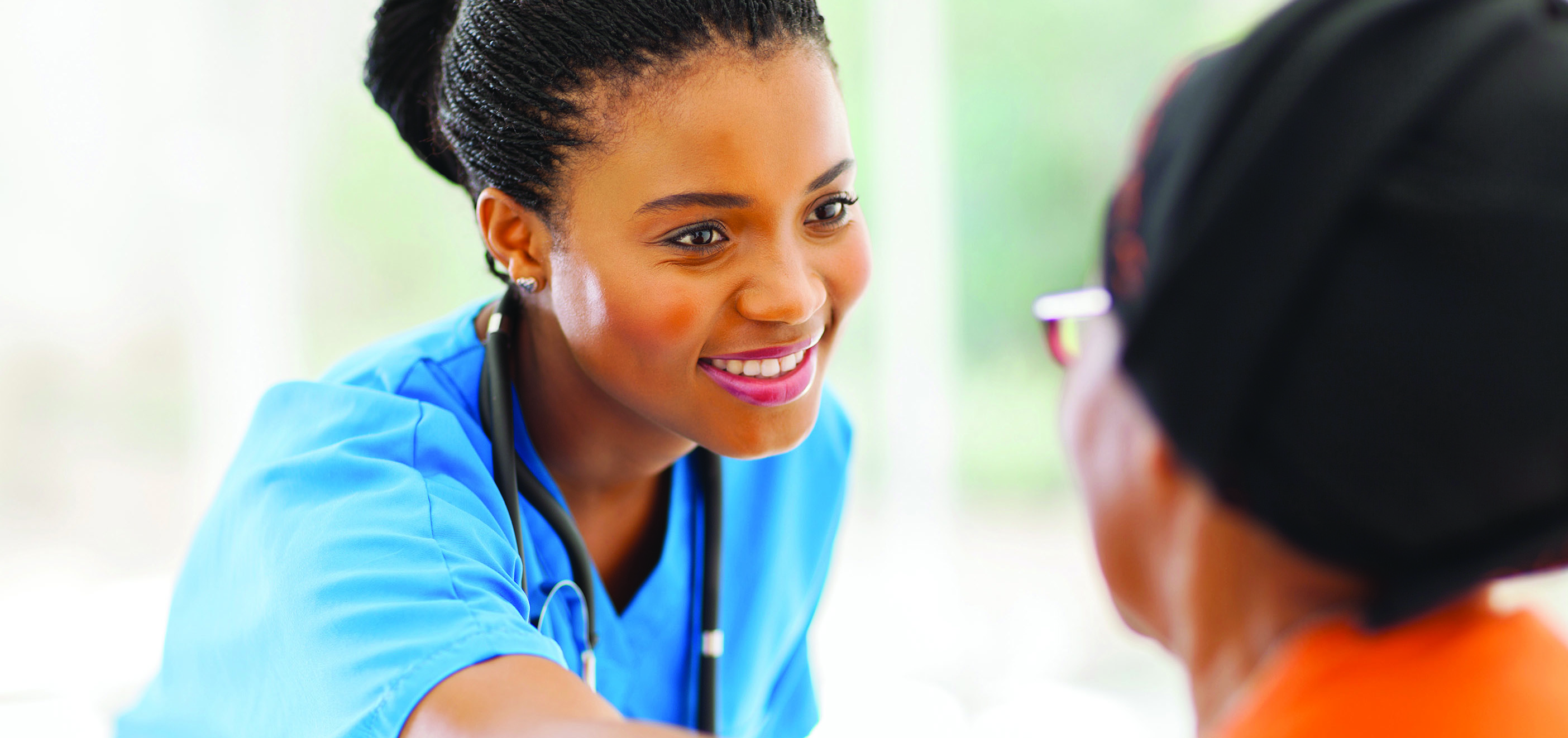 right-50
NDSCS offers CNA training and testing for individuals interested in pursing a career in healthcare. NDSCS has a comprehensive pathway beginning with Pre-CNA, CNA, CNA Testing and continuing to NDSCS for credit programs in healthcare.
Questions
For more information and upcoming class dates, call Diane Pochardt at 701-231-6930 or email ndscs.cna@ndscs.edu. 
off
CNA Courses
NDSCS offers high quality courses for those entering the CNA field or using the CNA course as a pathway to a nursing career. Emphasis is placed on working with clients in the long-term care setting. CNA is offered in a hybrid synchronous format; class happens in real-time, follows a class schedule, and requires that you are logged in for the entire class. There are required days for face-to-face skills instructions at the NDSCS-Fargo campus.
Live in a rural area? Have transportation challenges? There are any number of circumstances that make it challenging for people to attend face to class. Classes are structures with approximately 2/3 of the class online and 1/3 of the class at our NDSCS-Fargo campus to learn skills with the instructor.
Course Overview
This course meets ND Health Department requirements for minimum 75 hour class.
Course Objectives
The NDSCS Certified Nursing Assistant (CNA) class is developed for individuals:
Pursuing CNA as a career
Planning for a nursing career — CNA is a pre-requisite for most college Nursing programs
Cost:
CNA Course fee $599
Course textbook, workbook and supplies are provided as part of your class fee.
CNA Test is a separate fee of $250
Location for Onsite Classes and CNA Testing:
NDSCS-Fargo, 1305 19th Ave N, Fargo, ND
Requirements for Class:
Email is the primary way of connecting with students. Make sure you have your email password because there will be times when you have to sign into NDSCS computers and email.
Create a Zoom Account. Google 'Free Zoom Download,' install the software and create a login/password. Practice zooming and using the mute, camera, and chat controls at the bottom. Know how to use the speaker and gallery view buttons which are located in the upper right corner. Get familiar with common etiquette.
Check access to NDSCS Blackboard – for class instruction, videos, presentations, and Zoom – for class meetings and discussions.
Your calendar – mark your calendar for all class days and testing. Reschedule any appointments because 100% class attendance is required by ND Department of Health. All unit tests and skills must be passed with 75% or higher. Parents should make arrangements for childcare. Your full attention in class is a necessity. Students do not receive credit for time when they are off camera or not paying attention in class.
Internet – Check to make sure the quality of streaming video is okay. The instructor must be able to see you on camera and talk with you. As needed, you may need to turn off other devices to make sure all your bandwidth is available for class. If necessary, you may need to find another place to attend class. Do not use a phone or tablet to attend class; this is not adequate. NDSCS does have loaner laptops for rent.
Review your schedule with family and friends to ensure they understand the commitment needed to be successful in CNA class.
Set up your desk/study area. Make sure you have a quiet place to attend class and stay focused.
Update your phone to ensure you have 2 factor authentication set up and your account is current. This is needed when you log into computer at NDSCS.
Students must be aware that employment in healthcare most likely requires annual flu shots and a clear Mantoux test. Requirements vary between facilities for vaccinations.
Students completing the course, tests, and homework will test for the CNA license at the end of the class.
Class Cancellation/Refund Policy
Register early to ensure the class will run. Class will be canceled 7 working days prior to the first day of class and full refunds issued if not enough students enroll. Class size is limited to 16 people. Call to put your name on the the waiting list if the class is full. You may cancel your registration and receive a full refund if you provide written notice 5 business days' or more before the first day of class.
Weather Cancellations
In person classes: If NDSCS is closed due to weather, classes will be cancelled and rescheduled as soon as possible.
Virtual classes: If NDSCS is closed due to weather, check your email for instructor notifications.
Next Steps After Registering for CNA Class
1. Before class begins, textbook and supplies will be available for pick up at the Fargo campus – 1305 19th Avenue North, Fargo, ND 58102
2. You will receive two emails from no-reply-idm@ndus.edu with instructions for how to create your temporary NDSCS account.
Create your Blackboard account.
On the Blackboard site, go through student tutorials to become familiar with the software.
On the first day of class the instructor will grant access to the actual Blackboard class.
3. You will receive an email from the instructor with the zoom link before the first class.
Funding Resources
Scholarships for CNA Class and/or CNA Testing may be available through the following options. If you are approved for a scholarship, work with the funding agency to contact NDSCS.CNA@NDSCS.edu to enroll:
701-239-7300 (Fargo); 701-795-3700 (Grand Forks)
1350 32nd St. S., Fargo ND 58103 - appointment required
Funding is available through the Workforce and Innovation Opportunity Act (WIOA) 
701-232-2452
3233 S. University Dr., Fargo ND 58104
This is the only agency that will fund CNA Testing for people challenging the CNA test without training.
M.E.T. (Motivation Education & Training, Inc.) – CNA Class
701-352-4903
Available for those who have agriculture or seasonal related farm work experience. 
Long term care facilities
Some facilities will hire employees and then pay for class. Visit the career search sites of local long term care employers.
Self-Paced CNA Course
This class is developed for individuals who are interested in a career in nursing or preparing for employment as a Certified Nursing Assistant. Emphasis is placed on working with clients in the long-term care setting.
Upon completion of this course, the student will be able to:
Describe the role and responsibilities of the nursing assistant.
Perform basic nursing skills for clients in a variety of settings.
Safely and effectively perform personal care skills.
Describe the concepts of patient privacy and confidentiality.
Provide physical and emotional support to patients.
Demonstrate effective communication and interpersonal skills.
The course fee is $499.00 and does not include textbook and workbook.. Student will have to purchase their own books. Here is the link to purchase textbooks.
Course will be completed online at your own pace. 16 hours of onsite skills instructions will be arranged as you progress through the course.
Assignments are to be completed and submitted through Blackboard. Please email us your date of birth and your email address to receive Blackboard access. You will then receive 2 "no-reply" emails from NDUS and you will be provided with instructions on how to claim your Blackboard account and get started.
CNA Certification testing is an additional $250 and to register online on ndscs.edu/cnaregistration for available dates.