June 14-17, 2021
A hands-on professional development opportunity for teachers, counselors and administrators.
High school instructors, counselors and administrators are invited to experience new and emerging technologies in the areas of transportation, construction, manufacturing, agriculture and health care.
This four-day event will highlight the latest technology used in the academic areas listed.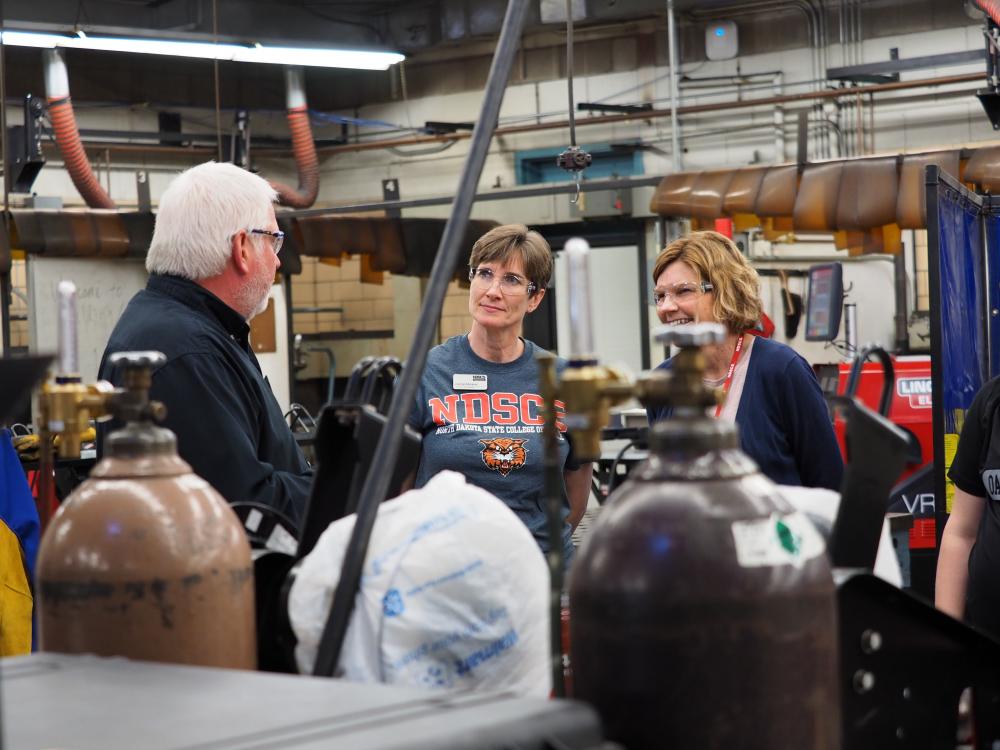 full
Included with Registration
FREE registration
Numerous hands-on learning sessions to explore new and emerging technologies in today's career fields
Meals and hotel lodging expenses paid for by NDSCS
Seminar is available for continuing education credit
Register Today!
Space is limited and participants will be accepted on a first-come, first-serve basis
Email your name, mailing address, cell phone number and school affiliation to jenny.schmitt@ndscs.edu or call 800-342-4325 ext. 3-2330
2021 Career Awareness Seminar Flyer
---
Check out our Photo Gallery!
This event will highlight the latest technology used in the following academic areas:
off
Agriculture
Animal Science
Farm and Ranch Management
Construction
Architectural Drafting and Estimating Technology
Building Construction Technology
Construction Management Technology
Electrical Technology / Robotics, Automation and Mechatronics Technology
Heating, Ventilating, A/C and Refrigeration Technology
Land Surveying and Civil Engineering Technology
Plumbing
Manufacturing
Precision Machining Technology
Welding Technology
Transportation
Auto Body Repair and Refinishing Technology
Automotive Technology
Diesel Technology - John Deere, CAT, Case IH and Komatsu
Powersports Technology
Health Careers
Dental Assisting
Dental Hygiene
Nursing
Occupational Therapy Assistant
Paramedic Technology
Pharmacy Technician
Special Presentations
Culinary Arts
Liberal Arts/Transfer Programs