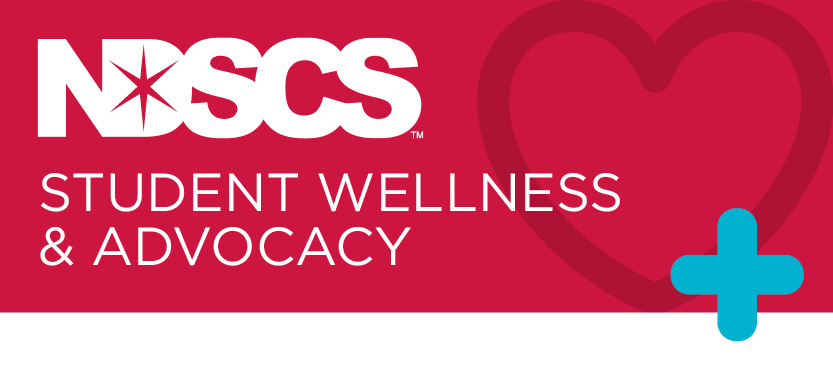 NDSCS Student Wellness & Advocacy believes holistic health is essential for academic excellence. Our services support students' health and wellness education through outreach, support and resources.
off
Student Health Services
Student Health Services is committed to the promotion of holistic health through education, prevention and treatment. All services provided by a Registered Nurse and are FREE and CONFIDENTIAL. 
To make an appointment, contact us at:
Student Health Services
Riley Hall 113
701-671-2286
NDSCS.StudentHealth@ndscs.edu
Hours:
Monday - Thursday 10 a.m. - 3 p.m.
Nursing services will be available through Richland County Health Department Mondays and Thursdays from 10 a.m. to 2 p.m. During this timeframe, walk-ins are welcomed and encouraged!
For a full list of services click here.
Alcohol, Tobacco & Other Drugs (ATOD) Prevention
College allows students to have new experiences, make connections, and forge different paths. Our office can assist students with making healthy decisions regarding substance use. Services are FREE and CONFIDENTIAL.
Click here for more information. 
Counseling Services
Sometimes the stress of managing classes, relationships and life in general can become overwhelming. NDSCS Counseling Services can help. Counseling is a process by which you and your counselor work together to better understand your thoughts, feelings and options. Even though you may believe that your problems are "not bad enough" or you may know someone else who has it worse, don't wait to seek help while the problem gets bigger. Seeking help early during a stressful time is important. Services provided are FREE and CONFIDENTIAL.
Students often wonder what can be helped with counseling. Please reach out if you need support regarding:
Depression, grief or stress
Anxiety
Self-esteem
Sexual identity
Eating disorders
Sexual abuse
Domestic abuse
Exploration of values
Relationships
Substance use
Body image
Physical abuse
Rape or crisis
Thoughts of harm to self or others
Parenting
For more information click here.