NDSCS Counseling Services is dedicated to helping students develop and maintain their emotional health and achieve their educational and personal goals. We promote a healthy and inclusive community through relationship building, education, crisis intervention and support.
Confidentiality
NDSCS Counseling Services adheres to strict confidentiality standards as mandated by North Dakota statutes and the American Counseling Association. Information may be shared at your request with written consent.
NDSCS Counseling Services Contact Information
Riley Hall Room 113
Wahpeton, ND 58076
Phone: 701-671-2286
off
NDSCS Wahpeton Counseling Services
Sometimes the stress of managing classes, relationships and life in general can become overwhelming. NDSCS Counseling Services can help. Counseling is a process by which you and your counselor work together to better understand your thoughts, feelings and options. Even though you may believe that your problems are "not bad enough" or you may know someone else who has it worse, don't wait to seek help while the problem gets bigger. Seeking help early during a stressful time is important. Services provided are free and confidential.
Students often wonder what can be helped with counseling. If you are experiencing any of the following, give us a call.
Depression
Anxiety
Self-esteem
Stress
Grief and loss
Sexual orientation
Eating disorders
Sexual abuse
Domestic abuse
Exploration of values
Relationships
Substance abuse
Body image
Physical abuse
Rape and crisis
Thoughts of harm to self or others
Counseling Services - Riley Hall 113
To schedule an appointment, call 701-671-2286.
NDSCS-Fargo Counseling Services
NDSCS has collaborated with NDSU Community Counseling Services to offer free and unlimited personal counseling services to NDSCS-Fargo students, conveniently located across the street from NDSCS-Fargo at 1919 N. University Drive, Suite C, Fargo, ND 58108.
Students can receive help with a variety of concerns, including (but not limited to):
Depression, grief and stress
Anxiety
Relationship challenges
Parenting
Sexuality
Self-esteem
To set up an appointment to access NDSU Community Counseling Services, contact:
Sara Mack Johnson, NDSCS Academic & Career Counselor
NDSCS-Fargo 183B
701-231-6940
sara.mackjohnson@ndscs.edu
Crisis Contacts
During Business Hours
Student Health Services: 701-671-2286
After Business Hours
NDSCS Police: 701-671-2233, Fargo: 911
Other Resources
First Link - Local Helpline answered 24/7: 701-235-SEEK (7335) | 211
Mobile Mental Health Unit: 701-298-4500
National Suicide Prevention Lifeline: 1-800-273-TALK (8255)
Medication Management Services
NDSCS Counseling Services, in cooperation with Essentia Health, is pleased to offer Medication Management Services. Students can visit with a medical provider to see if they may benefit from medication to treat their mental health. 
To access these services, students need to first make an appointment with the NDSCS Personal Counselor by calling Student Health and Counseling Services at 701.671.2286. There are no fees to see either the Personal Counselor or the medical provider; however, the cost of prescriptions is the responsibility of the student. Counseling Services and Medication Management Services are available to enrolled students.
Self Tests
If you are interested in taking an anonymous mental health, alcohol, or substance use screening, click on the link below.
Suicide Awareness and Prevention
The external links contained on the NDSCS Counseling Services web site are provided as useful information to further your understanding of mental health.  Listing these sites does not indicate endorsement by Counseling Services or NDSCS.  While these resources can be helpful, we do not necessarily recommend self-help as a sole course of treatment and is not intended to be a substitute for mental health services provided by a professional.  Please contact Counseling Services to assist you with any mental health questions or if you would like to establish an appointment.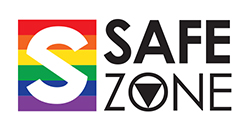 ​
NDSCS Counseling Services is sensitive to the needs of students of diverse backgrounds, cultures, ethnic groups, ages, and ability, and is LGBTQ affirming.