Program Visit Days at NDSCS are designed for high school instructors and counselors to bring students to explore NDSCS and experience an array of programs, which will help students decide which career path could be right for them. From Health Careers Day to Transportation Day, we have a Program Visit Day for everyone.
Register a group to attend an NDSCS Program Visit Day — see RSVP information below each event.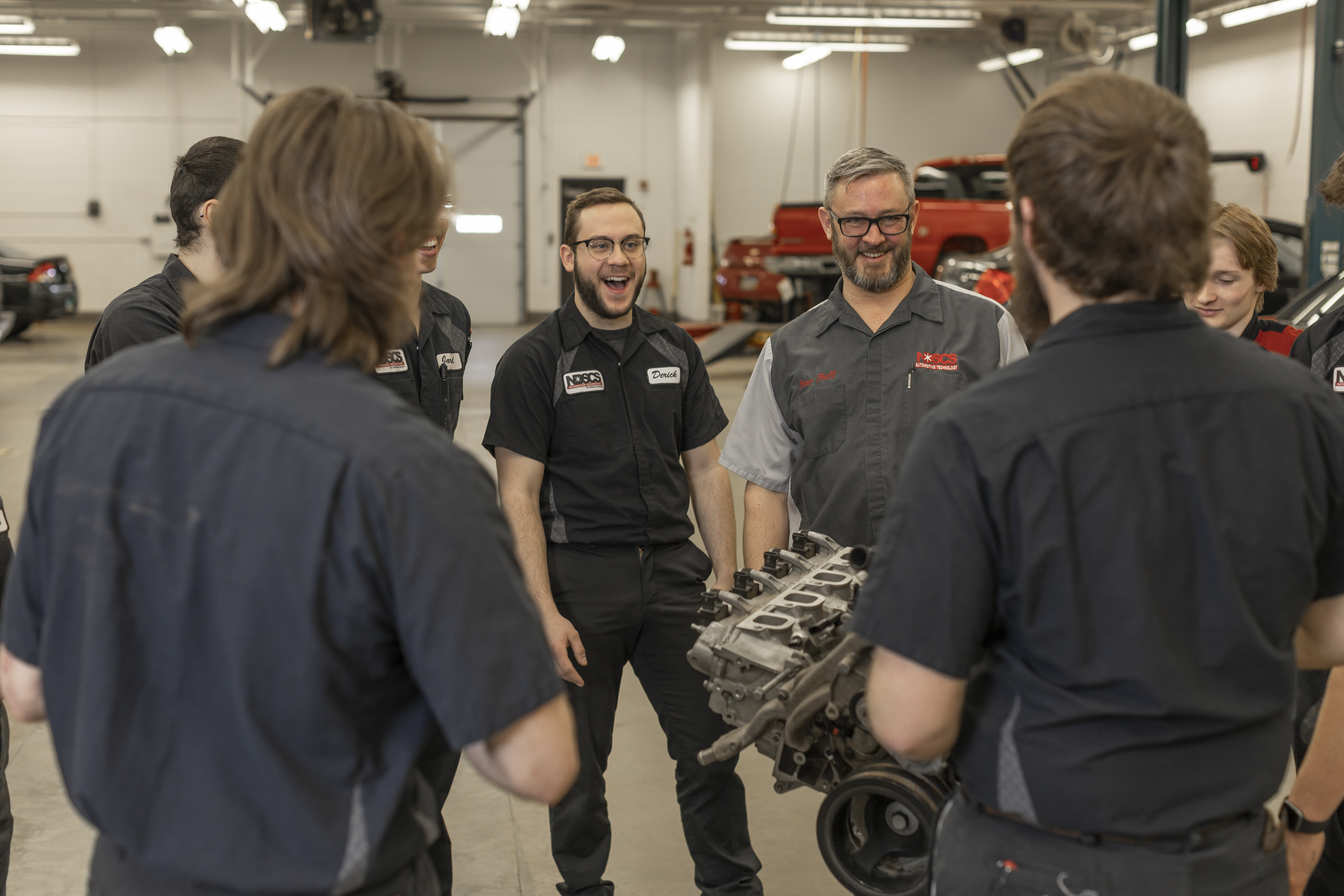 full
Manufacturing and Agriculture Day
EVENT FULL
Discover the Ag Business, Animal Science, Crop Production Sales and Technology, Farm Management, Precision Ag and Ranch Management programs. Participate in hands-on agriculture activities and hear industry experts discuss trends in agriculture careers.
Tour department labs and discover the Precision Machining Technology, Welding Technology, Robotics, Automation and Mechatronics Technology programs.
Thank you to one of our industry partners for providing us with a grant in support of Manufacturing and Agriculture Day. 

Construction and Building Systems Day
EVENT FULL
Learn more about construction and design programs including Architectural Modeling and Design Technology, Land Surveying and Civil Engineering Technology, Construction Management Technology and Building Construction Technology. Visit with Electrical, Heating, Ventilation, Air Conditioning and Refrigeration (HVAC/R) Technology, and Plumbing for insight into the mechanical systems necessary to complete a project and ensure maximum efficiency of buildings.
Partnership Day
November 21, 2022
Learn about partnerships and programs offered through John Deere, Case IH, Komatsu and Caterpillar.
Find more information here.
RSVP to Jenny Schmitt at (701) 671-2330 or Jenny.Schmitt@ndscs.edu
Health Careers Day
Date TBD – Please check back.
Explore 12 health-related professions, meet our dedicated faculty and discover internships available.
Transportation Day
February 15, 2023
Discover the Automotive Technology, Diesel Technology, Powersports Technology and Auto Body Repair and Refinishing Technology programs.
RSVP to Tana Erbes at (701) 671-2611 or Tana.Erbes@ndscs.edu — Registration deadline is February 1st. 
Culinary Arts Day
March 22, 2023
Spend a day with the Culinary Arts program. Faculty and students will help you discover the opportunities in the culinary profession. Visit classrooms and check out our professional kitchen.
RSVP to Tana Erbes at (701) 671-2611 or Tana.Erbes@ndscs.edu — Registration deadline is March 10th. 
---
QUESTIONS/ACCOMODATIONS:
If you have questions about these events, or are in need of any special accommodations, please contact Leslie Shirek at Leslie.Shirek@ndscs.edu.
INDIVIDUAL VISITORS:
We're glad you want to attend an event day at NDSCS! Please register for SEE NDSCS Day for a more individualized visit experience.