off
Tony Ambrose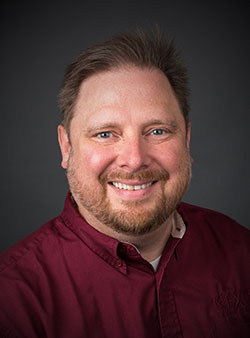 Tony Ambrose is the Chief Technology Officer / Chief Strategy Officer at Nexus Innovations, Inc.  Tony brings to the table over twenty years of experience implementing, architecting, developing, administering, configuring, and optimizing enterprise software.  His specialties include: intranet and collaboration system design, architecture, and information organization; corporate data collection, analysis, presentation, and interpretation; and business process analysis, re-engineering, and automation.  He is a certified Six Sigma Green Belt, and holds a Bachelor of Science degree in Computer Science with a minor in Mathematics from Truman State University in Kirksville, MO.
 
Outside of work, Tony enjoys living in West Fargo, spending time with his wife and two children, and cheering on his favorite sports teams (mostly the NDSU Bison).  
Janie Breth
Janie is the HR Manager for Tecta America Dakotas, with locations across ND, her home office is in Fargo, ND. She graduated from the University of Mary with a degree in Management and has worked in various HR roles in the last 20 years. Janie previously held her PHR certification through HRCI and is now Senior Certified Professional through SHRM and has been facilitating for them since 2016.
Janie has promoted the HR profession by previously sitting on the FMHRA Board as Director of Professional Development and partnering with FMHRA and NDSCS/TrainND SE to present the SHRM Certification prep course.
Jodi Bruns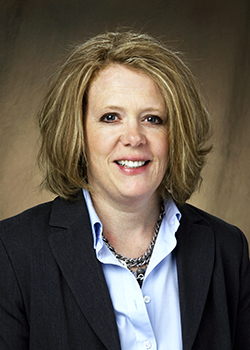 Jodi Bruns is a Leadership and Civic Engagement Specialist for NDSU Extension. She works with rural community leaders to assist them in developing long-term plans as well as providing various research-based resources from NDSU. She also delivers professional development training and facilitation for private industry, government agencies as well as communities. Jodi earned a B.A. degree in Mass Communication from NDSU and M.Ed. in Educational Leadership from NDSU. She is a certified trainer for Real Colors®, Everything DISC®, and Crucial Conversations® and has completed Successful Strengths Coaching through the Gallup organization.
Jodi and her husband Steve farm in rural Dickey County and they have one son, Walker who is a freshman at NDSU.
Lindsey Cernik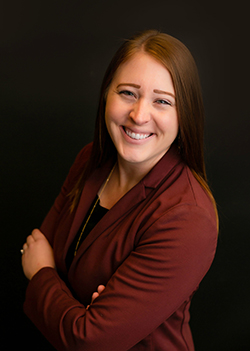 Lindsey Cernik is a Learning and Development Specialist at Border States Electric. She is certified in Integrity Coaching®, Everything DiSC Workplace® and is a Nationally Certified Counselor. She has an interest in empowering others to grow both professionally and personally. Her interests and knowledge reside in increasing employee engagement, enhancing leadership skills, career counseling and hosting learning workshops.
When not focused on these passions, Lindsey enjoys living in West Fargo with her husband (Brad), cat (Kevin) and Police K-9 (Uno). You can usually find her reading or kayaking…just not at the same time.
Ed Cronin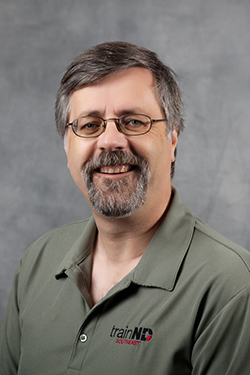 Ed is a certified AutoCAD instructor and teaches AutoCAD, Revit, and Microsoft Office – Excel, Outlook, PowerPoint, Word and Project. He also facilitates IDT classes for local John Deere dealerships. Before beginning his teaching career, Ed worked for various engineering consulting firms in MN, SD & FL.
 
When asked, "What do you like about teaching?" he responded, "The 'aha moment', when that light bulb goes off and a student 'gets it'. It's my favorite part of teaching computer software. Hearing students excited about going back to work to try out the new tools they've discovered in class."
 
Ed has taught at NDSCS since 1995 and has been with TrainND SE for 18 years, and when he is not in the classroom, he enjoys working on tracing his family genealogy.
 
Ed lives in Wahpeton, with his wife, Dawn, and their daughter, Meaghan. 
Charmayne DelaBarre
Charmayne grew up in Minot, North Dakota and moved to Fargo in 2002. She earned a B.S. degree in Vocational Business Education from Minot State University. 

Charmaybe was an instructor at many different levels of education. She spent nine years at Minot High School, nine years at Minot State University and several years at Shanley High School as well as teaching classes at NDSCS-Fargo.

She is married with two grown children and four grandchildren.  Charmayne is also a devoted Bison fan!
Ann Dolence
Ann Dolence is a certified Tiny Habits® Coach and has been a frequent presenter of the Tiny Habits® method to teachers and students K-12. She is a Certified Recreation Therapist working in the field of psychiatric care for 15 years. She has owned her motivational speaking and training service for 30 years and provided health/wellness consultation to schools and classrooms for the past 15 years.
Ann teaches/offers Recreation Inclusion for People with Disabilities, Community Involvement for Individuals with Developmental Disabilities for Individuals with Developmental Disabilities as an adjunct instructor in the classroom and online at the University of North Dakota for 6 years.
Brian Fuder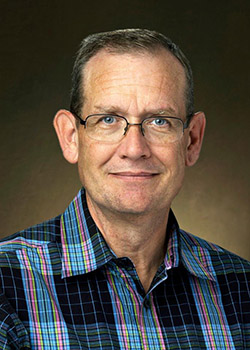 Brian Fuder is a professional trainer and educator and is a certified independent speaker, trainer, and coach with The John Maxwell Team. Brian brings knowledge and experience from a wide array of backgrounds including Civil Engineering Technology, Surveying Technology, Construction Project Management, Fire Fighting/EMS, Emergency Management and leadership skills. Brian has taught at NDSCS, NDSU, MSUM, and MState and served as Engineering Training Manager for Upper Great Plains Transportation Institute. Along with this, Brian is also a published author.

Brian considers a day not learn as a day not well spent.

Brian is married with 4 grown children, and lives in Moorhead.
Carol Hansen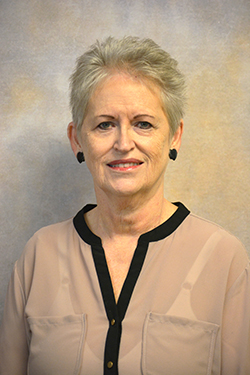 Carol has been an adjunct trainer with NDSCS for 18 years, specializing in QuickBooks and Microsoft Office. She has trained Crystal Reports as well has other common office programs. 
In addition to being a classroom trainer, Carol has many years' experience in bookkeeping, marketing and human resources. Carol retired from Travel Travel in 2009 and enjoys traveling, collecting music,motorcycling and of course - all things computer.
Rob Johnson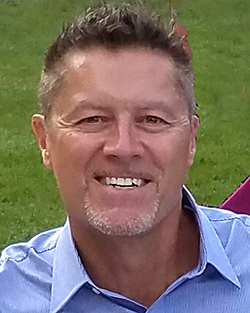 Rob has been a production graphic designer in industry for 18 years prior to teaching. He's been training both student and professionals alike in software instruction and production workflow training for nearly two decades--along with extensive production graphic design and management training.
As a past Adobe Certified Expert trainer, Rob's software passions are Adobe Illustrator and Adobe Photoshop.
Kurt Koslowsky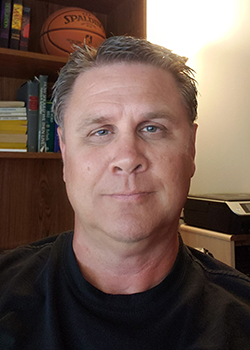 With more than 25 years of experience in the Information Technology industry, Kurt has worked as an ITSM Software Engineer Consultant for StrataCom since 2006. Prior to starting at StrataCom, Kurt had several areas of concentration; including software consulting and professional training as an adjunct trainer for TrainND SE.
Kurt is married and has three kids; two are in college and one is in the 5th grade. When not working, he enjoys traveling with his family, and spending time outdoors either camping or at friends' who have lake cabins! They also like to spend as much time as possible on his wife's family farm in Minnesota.
Kurt has coached, led small groups, taught classes and served in leadership in various capacities throughout the years. Welcome back, Kurt!
Laura Lobo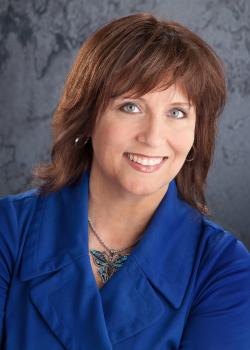 As an innovative leader, Laura Lobo has spent the last several decades helping individuals and teams improve connections to internal and external customers, respond quickly as problem solvers, and prevail in today's dynamic business landscape. With diverse experiences ranging from global multi-national companies to small entrepreneurial start-ups, Laura also provides performance coaching and vocal training through Voice Pizazz LLC. Though fully immersed in the intersection of fine arts and business as author and speaker, Laura's B.A. degree is in Natural Science from Gustavus Adolphus College in St. Peter, MN.
Besides cooking up strategies and habits, Laura also enjoys creating and sharing delicious food!
Kathy Marquette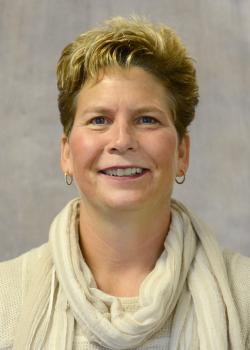 Kathy Marquette is an associate professor in the Business Management Department at NDSCS in Wahpeton. She received her B.S. in Education with an English minor at Valley City State University and her M.A. in Speech Communication from NDSU. She has taught 24 years at NDSCS and prior to her tenure there she taught at Lisbon High School.
Kathy teaches classes in human resource management, accounting, business in the legal environment, marketing information analysis, and career seminar throughout her academic year. She has also been a trainer for TrainND in a variety of capacities over the years. 
Kathy and her husband, Kyle, reside in rural Rutland where they farm and Kyle is a partner in Marquette Construction.
Amy and Avery Nubson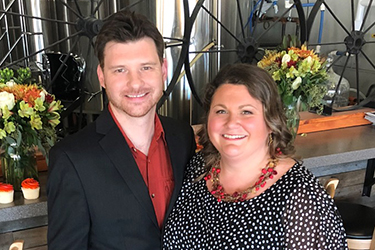 Amy Nubson is an entrepreneur, designer, business coach and teacher. Amy's been working in the design industry since 2001 and got her start at a small print shop in Eau Claire, WI. She now is an owner of Nufire Marketing, formerly Nubson Design, and works with businesses of all sizes.
She holds an Associates degree from Art Institute of MN, a bachelor of science degree from Bemidji State University and now has a master's level certificate in digital marketing from Digital Marketer.
Avery Nubson has been using Photoshop and Illustrator since Photoshop 4 came out. Way back in 1999, before there was an undo function. Since then he's been working as a web designer, designer, illustrator and co-owner of Nufire Marketing, formerly Nubson Design.
Avery has a Bachelor of Science degree from Bemidji State University and a Master's level certificate from Digital Marketer.
Claudette and Tim Peterson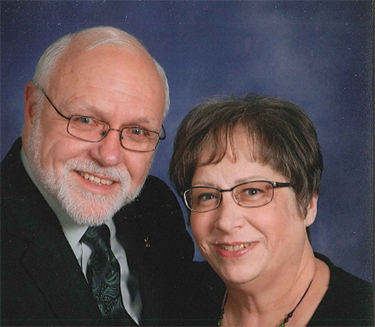 Claudette Peterson, Ed.D. is on the faculty at North Dakota State University and is interested in adult learning in a variety of settings. She has experience working in business (Federal Express, Bass Anglers Sportsman Society), not-for-profit agencies, and university settings. She earned her doctoral degree in adult learning in 2006. She is certified as a Gallup Strengths coach and Gallup Builder Profile coach.
Tim O. Peterson, Ph.D. is Professor of Management in the College of Business at North Dakota State University. He teaches change management, leadership, organizational behavior, worklife competencies, and transportation and logistics. He has experience working as a professor and administrator in university settings, a consultant with business and industry, and he served 25 years in the U.S. Air Force. He is certified as a Gallup Strengths coach and Gallup Builder Profile 10 coach, as well as the Strong Interest Inventory used in career assessment.
Taylor Pope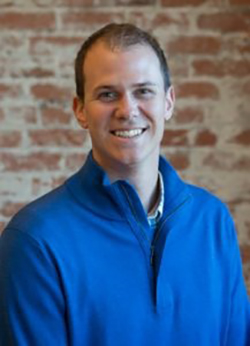 Taylor Pope is a Solutions Consultant with Nexus Innovations. Taylor has been in the Business Intelligence world for six years and has worked in a variety of industries, including sports marketing in the NBA, digital marketing, and IT consulting. His expertise includes data analysis and visualization, data pipelines and automation, and database marketing.

Taylor graduated from North Dakota State University with a major in Business Management and a minor in Management Information Systems. His favorite pastime is hanging out with his wife, Kate.
Michael Quinn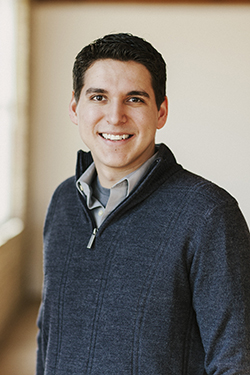 With over 10 years of experience in the marketing arena, Michael Quinn has helped dozens of small businesses get loads of new phone calls through online marketing —primarily by getting them to the top of Google search results.
He owns and operates an online marketing company in Fargo and works with clients across the U.S. providing search engine marketing, Google pay-per-click, and Facebook advertising.
Michael squashes popular misinformation about social media marketing and focuses on data driven strategies that actually earn businesses money and most importantly, can be measured. Michael's company is able to help businesses get an average of 30-40 additional phone calls each month.
Jeremy Wallender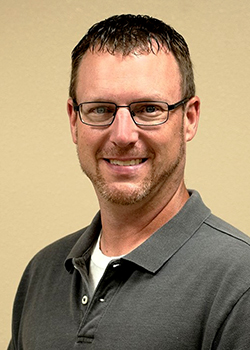 Jeremy Wallender has been a Technology Specialist with WCCO Belting, Inc since 2002 and a member of the Wahpeton Fire Department since 2013. At WCCO Belting, Jeremy started their First Responder Program to respond to workplace emergencies. As a leader of the First Responders he conducted monthly trainings to make sure they were always up to date and ready for any emergency that could come up. As a member of the Wahpeton Fire Department, Jeremy is certified as a Firefighter level 2, Hazmat at an Operations level, and Auto Extrication. He also earned his Fire Instructor 1 to be able to teach other firefighters. Lastly, he is a certified First Aid/CPR/AED instructor.
Jeremy was born and raised in Hazen, ND as an only child, and graduated High School in 1998. Attending college at NDSCS right after High School he graduated from NDSCS in 2001 with Associates Degrees in Microcomputer Specialist and Web Design. Jeremy has a son and 2 dogs and can be found riding motorcycle, hunting, fishing, or being outdoors with family and friends depending on the season.