Still trying to decide on what you want to be when you grow up?
Whether you have no idea what type of career you want to go into, or are having trouble narrowing the list down, Special Event Days at NDSCS are designed to help you decide which program could be right for you. From Dental Day to John Deere Tech Day, we have a Special Event Day for everyone.
Dates are subject to change. Check back for updates.
Registration for the remainder of the 2019-2020 Special Event Days has closed.
Interested in bringing a group?
To register a group to attend an NDSCS Special Event Day, please call 701-671-2173.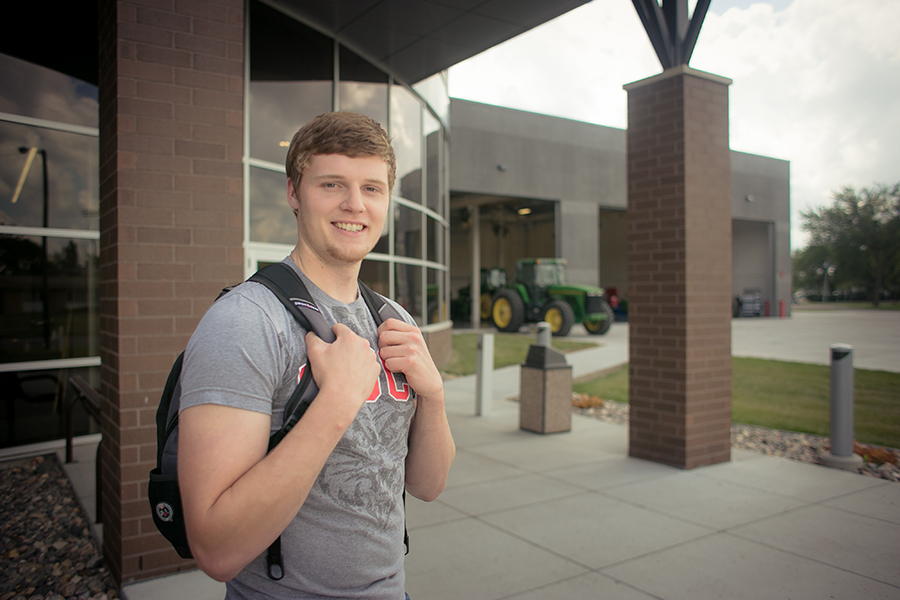 full
Health Career Day
April 3, 2020 - EVENT CANCELLED
Explore 12 health-related professions, meet our dedicated faculty and discover internships available.
Transportation Day
2020-2021 Date TBD
Discover the Automotive Technology, Diesel Technology, Powersports Technology and Auto Body Repair and Refinishing Technology programs. Learn about partnerships and programs offered through John Deere, Case IH, Komatsu and Caterpillar.
Dental Day
2020-2021 Date TBD
Learn the difference between Dental Assisting and Dental Hygiene and observe lab exercises and clinical demonstrations.
Discovery Days
2020-2021 Date TBD
Get a glimpse into life as a Wildcat at NDSCS! Learn about 80+ academic programs you can explore. 
Imagine It, Design It, Build It Day
April 2, 2020 - EVENT CANCELLED
Learn more about construction and design programs including Architectural Drafting and Estimating Technology, Land Surveying and Civil Engineering Technology, Construction Management Technology and Building Construction Technology. Visit with Electrical, Heating, Ventilation, Air Conditioning and Refrigeration (HVAC/R) Technology, and Plumbing for insight into the mechanical systems necessary to complete a project and ensure maximum efficiency of buildings.
Case IH Day
2020-2021 Date TBD
Discover what it takes to become a Case IH diesel mechanic and learn about local Case IH dealership internships.
Ag Day
2020-2021 Date TBD
Discover the Ag Business, Animal Science, Crop Production Sales and Technology, Farm Management, Precision Ag and Ranch Management programs. Participate in hands-on agriculture activities and hear industry experts discuss trends in agriculture careers.
Manufacturing Day
2020-2021 Date TBD
Tour department labs and discover the Precision Machining Technology, Welding Technology, Robotics, Automation and Mechatronics Technology programs.
John Deere Tech Day
2020-2021 Date TBD
Discover the high-tech, fast-paced world of a John Deere Service Technician.
Culinary Arts Day
March 26, 2020 - EVENT CANCELLED
Spend a day with the Culinary Arts program. Faculty and students will help you discover the opportunities in the culinary profession. Visit classrooms and check out our professional kitchen.