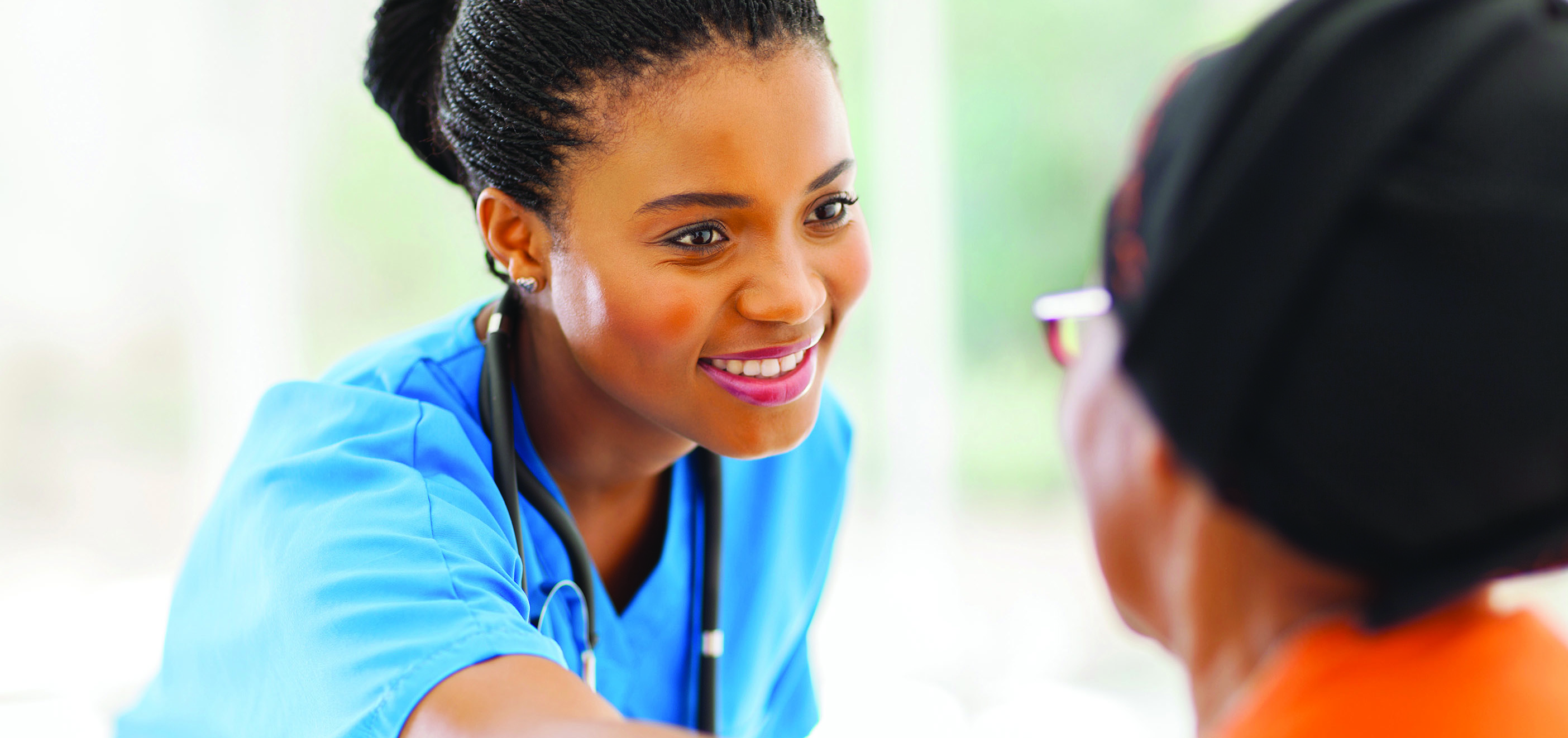 right-50
NDSCS offers CNA training and testing for individuals interested in pursing a career in healthcare. NDSCS has a comprehensive pathway beginning with Pre-CNA, CNA, CNA Testing and continuing to NDSCS for credit programs in healthcare.
COVID-19 Considerations
NDSCS is focused on minimizing risk and the spread of COVID-19 while continuing to provide supportive and impactful experiences for our students. To accomplish this, extra cleaning will be done at our facility and social distancing guidelines will be observed. When social distancing is not possible, NDSCS employees will be wearing face coverings - students and visitors are required to do the same. Disposable face masks will be provided if visitors do not have their own.
Questions
For more information and upcoming class dates, call Deanne Sperling at 701-231-6930 or email ndscs.cna@ndscs.edu. 
off
Pre-CNA Courses
The SkillsND pre-CNA course is an 18 days / 81 hour class that prepares students for the CNA class.
The class provides the skills needed to be successful in CNA, including:
health concepts and vocabulary
resume building and career search strategies
critical thinking skills 
Emphasis is on building successful study skills to be prepared for the intense CNA course which moves quickly. Students meet income qualifications and test for the course. The course was developed for anyone needing additional time for learning CNA and English language learners.
"I would not have passed CNA without the pre-CNA class."

- Sarah, Pre-CNA Graduate
CNA Courses
NDSCS offers high quality courses for those entering the CNA field or using the CNA course as a pathway to a nursing career. Emphasis is placed on working with clients in the long-term care setting. CNA is offered in a hybrid synchronous format; class happens in real-time, follows a class schedule, and requires that you are logged in for the entire class. There are required days for face-to-face skills instructions at the NDSCS-Fargo campus.
Live in a rural area? Have transportation challenges? There are any number of circumstances that make it challenging for people to attend face to class. Classes are structures with approximately 2/3 of the class online and 1/3 of the class at our NDSCS-Fargo campus to learn skills with the instructor.
What do students say about CNA class?
Over 92% of student are satisfied or very satisfied with training and would recommend it to others. Students like: 
Small groups and breakout sessions
Discussion
Flexibility of class
"I was still able to work full-time with no scheduling conflicts."

-CNA Graduate
Course Overview
This course meets ND Health Department requirements for minimum 75 hour class.
Course Objectives
The NDSCS Certified Nursing Assistant (CNA) class is developed for individuals:
Pursuing CNA as a career
Planning for a nursing career
Who need a class that meets between 15-20 hours per week
Who need additional time for study and careful review of healthcare basics
Cost:
CNA Course fee $569
Course textbook, workbook and supplies are provided as part of your class fee.
CNA Test is a separate fee of $220
Location for Onsite Classes and CNA Testing:
NDSCS-Fargo, 1305 19th Ave N, Fargo, ND
Requirements
Ability and desire to learn in an online setting. There are many ways to become familiar with what online learning is like. Check out this link for a better understanding what are some basics needed to be successful.
Students that pass all unit tests and meet the requirements for attendance receive an NDSCS CNA Class Certificate. Why earn a class certificate? The CNA class prepares students to be successful in the CNA Certification testing. In addition, some nursing programs require a CNA class certificate to enroll, there is no better work experience for a healthcare career, and many states require a CNA class certificate to work as a CNA.
General Course Requirements
Students must attend all classes as required by the ND Department of Health.
Pass all unit tests.
An electronic device to use the required software, stable internet, camera and microphone, a quiet place to attend class. 
Software: Blackboard – for class instruction, videos, presentations and Zoom - for class meetings and discussion.
Students must be aware that employment in healthcare most likely requires annual flu shots and a clear Mantoux test. Requirements vary between facilities for vaccinations.
Students completing the course, tests, and homework will test for the CNA license at the end of the class.
Take time to carefully review the work requirements for CNA available at Onet Online.
Class Cancellation/Refund Policy
Register early to ensure the class will run. Class will be cancelled 7 working days prior to the first day of class and full refunds issued if not enough students enroll. Class size is limited to 15 people. Call to put your name on the the waiting list if the class is full. You may cancel your registration and receive a full refund if you provide written notice 5 business days' or more before the first day of class.
CNA Testing
CNA Testing is made available for NDSCS CNA students, other CNA students that need to retest, or people challenging the test without training. For more information on CNA Testing go NDSCS.edu/CNATesting.