NDSCS Offers Two Types of Apprenticeships:
Click on each button to find out more 
Registered Apprenticeships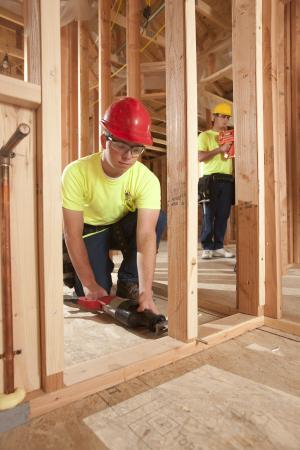 A formal Registered Apprenticeship Program (RAP) sponsored by NDSCS is when the employer does not have an existing program. NDSCS provides the related technical instruction and sponsors the apprenticeship program for the employer with the US Department of Labor (DOL). These apprenticeships are well-defined and documented and are approved by the DOL.
---
Related Study Apprenticeship refers to the technical instruction or bookwork that NDSCS provides to apprentices of employers who already have an existing Apprenticeship program. These apprenticeships may be industry-recognized or approved by the US Department of Labor.
Develop & Grow a Highly-Skilled Workforce:
Apprenticeship is an industry-driven, high-quality career pathway where employers can develop and prepare their future workforce. Individuals can obtain paid work experience, classroom instruction, and a portable, nationally recognized credential.
Let NDSCS help you define your goals and determine the best fit to make you successful in today's workforce. Click the links below to learn more about Registered Apprenticeship Programs and Related Study Apprenticeships.
"Having the ability to work while completing my courses has been crucial. My family is too established where I am living and that would not allow me to take courses on site at NDSCS."