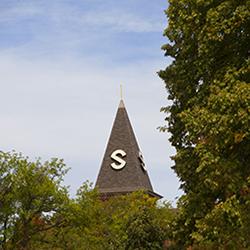 07-21-2016
North Dakota State College of Science students recently earned top honors at the national SkillsUSA Championships.
Ryan Iverson, a Precision Machining Technology student from Grand Forks, N.D., earned a gold medal in the CNC Milling Specialist category. The CNC Milling Specialist contest evaluates preparation for employment in Computer Numeric Control Milling by assessing the ability to write CNC milling programs, interpret prints and measure/gage parts.
Ethan Fettig of Bismarck, N.D., and Chantel Hamann of Moorhead, Minn. each secured a bronze medal at the competition. Fettig, a Diesel Technology student, earned a bronze medal in the Diesel Equipment Technology category while Hamann, a Powersports Technology student, earned a bronze medal in the Power Equipment Technology category.
The SkillsUSA Championships were held in Louisville, Ky., in June during the SkillsUSA National Leadership and Skills Conference. More than 6,000 students competed for national recognition in the 52nd annual SkillsUSA Championships in 100 hands-on occupational and leadership contests, such as electronics, precision machining, public speaking and culinary arts. Contests tested competencies set by industry, and were run with the help of industry, trade associations and labor organizations.