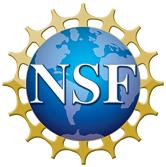 08-15-2022
The National Science Foundation (NSF) has awarded approximately $1.4 million in grant funding to the North Dakota State College of Science, which will impact students interested in STEM careers. The grant is poised to help address retention, graduation, and engagement of students by providing financial, academic, and professional success support which is personalized to each scholarship student.
NDSCS President Rod Flanigan praised the scholarship for the positive impact it will have on students. "NDSCS continues a dedicated focus on student success, ensuring students have the tools necessary to excel in the workforce. Thank you to those at NDSCS who had the vision and passion to dedicate toward this grant. Your continued dedication on student-centric initiatives like this NSF grant make NDSCS a special place for students to learn and grow. What an amazing opportunity to support students and amplify STEM careers in North Dakota and our region. NDSCS is honored to carry out the mission of this grant."
The Science of Success STEM Scholarship Program will provide scholarships up to $10,000 per year to a minimum of 70 students who are pursuing associates degrees in 11 career and technical programs, and five Liberal Arts Transfer Programs.
"The uniqueness of the scholarship program is our emphasis on supporting CTE students and forming learning cohorts comprised of CTE and Liberal Arts students based on the theme of developing STEM awareness," said Dr. William Shay, Professor of Chemistry and Physics at NDSCS, and manager of the grant. This grant aims to bolster the statewide and regional in-demand workforce by graduating students who not only possess the technical skills required by industry and universities but will also possess the career-ready skills critical for professional success and understand the importance of their profession to the STEM community.
This is not the first grant from the NSF to NDSCS. The previous S-STEM award provided scholarships from $1,000 to $10,000 per academic year to 88 students during the funding period: 82 students enrolled in Career and Technical Programs, and 6 students enrolled in Liberal Arts Transfer Programs. According to Shay, "Success was documented by retention rates, graduation rates, and academic achievement. The retention rate for first-year scholarship students was 82% with a three-year graduation rate of 67%."
The project is funded by NSF's Scholarships in Science, Technology, Engineering and Mathematics program, which seeks to increase the number of academically talented students with demonstrated financial need who earn degrees in STEM fields.
Scholarship-eligible academic programs include:
Career and Technical Programs: Architectural Modeling & Design Technology, Electrical Technology, Electrical Master Technician, Industrial Electrical, Information & Communication Technology, Web Developer, Heating, Ventilation, Air Conditioning and Refrigeration, Land Surveying and Estimating Technology, Precision Machining Technology, Robotics, Automation and Mechatronics Technology, Welding Technology
Liberal Arts Transfer Programs: Biotechnology, Chemistry, Computer Science, Engineering, Mathematics