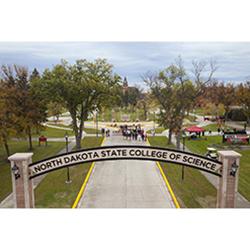 05-29-2018
The Accreditation Commission for Education in Nursing (ACEN) has formally granted initial accreditation to the North Dakota State College of Science Registered Nursing programs. This includes the one-year Associate in Science in Nursing degree (ASN RN) and the two-year Associate in Applied Science degree in Registered Nursing (AAS RN).
The College's Practical Nursing program has been accredited by the ACEN since 1991. The NDSCS Practical Nursing program is scheduled for continuing accreditation in 2019 and the Registered Nursing programs are scheduled for continuing accreditation in 2022.
According to acenursing.org, the ACEN supports the interests of nursing education, nursing practice, and the public by the functions of accreditation. Accreditation is a voluntary, peer-review, self-regulatory process by which non-governmental associations recognize educational institutions or programs that have been found to meet or exceed standards and criteria for educational quality. The monitoring of certificate, diploma, and degree offerings is tied closely to state examination and licensing rules and to the oversight of preparation for work in the profession. 
NDSCS offers three academic options for Nursing students. The Practical Nursing program is for students who are interested in pursuing a career in nursing or wish to transfer to an associate or bachelor's program for nursing. The two-year Associate in Applied Science Registered Nursing program is available to applicants wishing to become a Registered Nurse. The Associate in Science for Nursing program is available to Licensed Practical Nurses who wish to continue their nursing education and become a Registered Nurse. In addition to its regular cohorts, NDSCS has conducted more than 30 satellite nursing programs as part of its commitment to meeting the workforce needs of rural North Dakota and the region.
To learn more about the NDSCS Nursing program visit www.ndscs.edu/nursing or call 1-800-342-4325 ext. 2521.