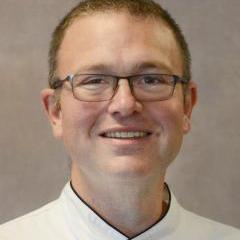 09-11-2020
By Tri-College University
There is no doubt that 2020 has presented challenges without precedent. Academic challenges, nimbleness and creativity have been at the forefront in higher education. The campus faculty and the students were dramatically affected by limited physical access to the campuses due to COVID-19. Faculty had to quickly and expertly switch from students in the seats and side by side in labs to a distance instructional model. This dramatic shift to essentially migrate to 100% online platforms in a period of generally only two weeks ignited the spirit of creativity and collaboration by dedicated faculty.
To honor and hold up faculty members who successfully transitioned from traditional in class instruction to alternative distance delivery options, Tri-College University has awarded Tri-College University Excellence in Innovation and Adaptive Education Awards.
Benjamin Whitmore from North Dakota State College of Science was selected for the award for his excellence, innovation, creativity and successful use of advanced technology in producing high quality education under the challenge of limited time allowed for successful transition to a fully distance delivery classroom as a result of the global pandemic.
"Education faculty were challenged with developing new delivery systems over a very short period to ensure quality instruction prevailed over the challenges presented by COVID-19 limitations. Educators performed this task with amazing results and ensured that students stayed on track to achieve their academic goals. Benjamin has the additional challenge in that this occurred during his first year of full-time instruction," said Tri-College Provost Tim Flakoll.
These commendation awards will help highlight excellence, inspire creativity and fuel how we will deliver excellent instruction in the future.
Tri-College University partnered with Xcel Energy to provide five (5) awards, one at each of the partner campuses of Concordia College, MSUM, NDSU, M State and NDSCS. Award recipients received a plaque and cash award.
Tri-College University is a partnership who this year celebrates their 50th anniversary. Their partner campuses represent approximately 35,000 full and part time students.