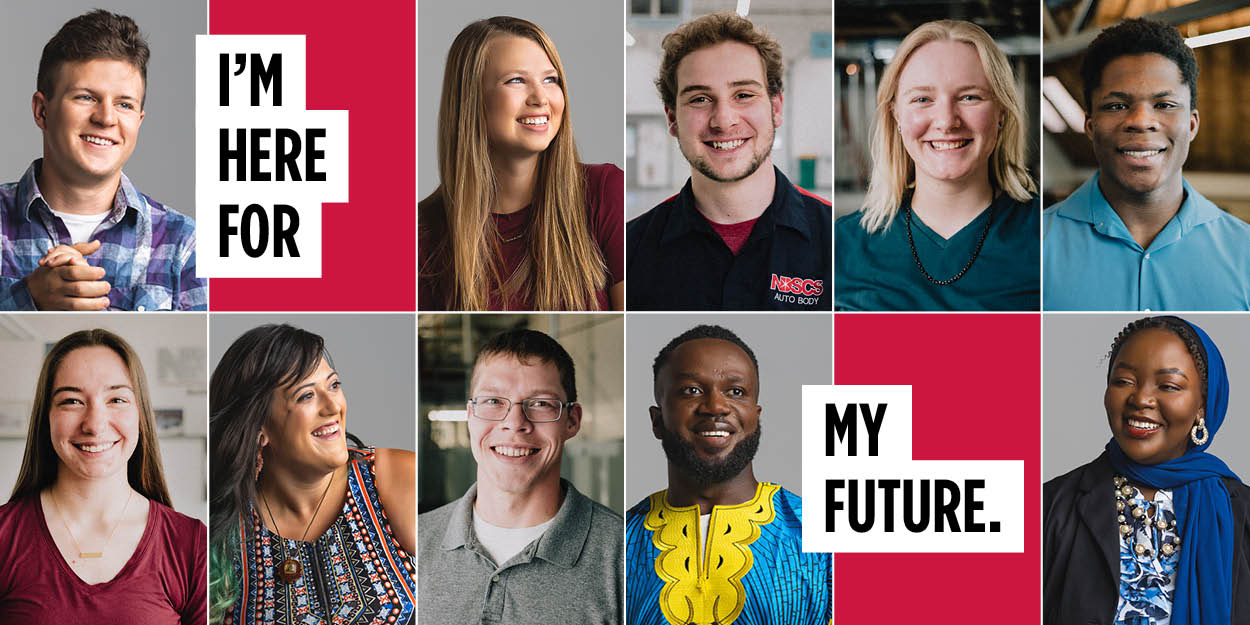 full
Hear what our students have to say
Casey
Construction Management Technology
Casey is here for lower tuition.
"I love the smallness of NDSCS and how close everyone is."
Emily
Architectural Drafting & Estimating Technology
Emily is here for one-on-one support.
"It feels like you're at a bigger university."
Junior
Liberal Arts
Junior is here for a family atmosphere.
"I've made so many friends here."
Sean
Auto Body Repair & Refinishing Technology
Sean is here for hands-on leaning.
"At NDSCS, it's way more hands-on."
Dawafi
Business Management
Dawafi is here for small class sizes.
"I think what matters is finding the right college for yourself."
Eli
Diesel Technology
Eli is here for real-world training.
"Right after I graduate I'm right into the workforce."
Grace
Liberal Arts
Grace is here for campus life.
"Everyone here is welcoming, like 100%."
Juwle
Construction Management Technology
Juwle is here for career options.
"I'm going to be pretty unstoppable."
Nicole
Liberal Arts
Nicole is here for transfer options.
"You have support from the day you start."
Andrew
HVAC/R Technology
Andrew is here for academic support. 
"I've been to another college and NDSCS was a far better experience because of the support of the faculty and the staff here."