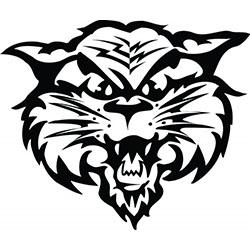 08-28-2023
To bolster the growth of an already-successful athletics program, NDSCS announces the launch of its brand-new Women's Soccer Program–set to kick off in Fall, 2024. This addition showcases the college's commitment to expanding opportunities for female athletes and underscores its belief in the transformative power of sports. Women's Soccer joins a growing list of championship-quality athletic programs offered by the college, located in Wahpeton, North Dakota.
"Soccer has always been more than just a game. It embodies teamwork, dedication, and the pursuit of excellence–all things we take pride in teaching here at NDSCS," said Dr. Rod Flanigan, President of NDSCS. "We're incredibly excited to provide our talented women another way to showcase these values both on and off the field."
Program Highlights:
●      The program is currently seeking a head coach and assistant coach. That search will begin immediately and inquiries should go to Athletic Director Stu Engen.
●      A state-of-the-art turf field is currently in the planning stages. The plan is for a shared, multi-purpose turf field to be used by both NDSCS and Wahpeton High School–located on the NDSCS Wahpeton campus.
●      NDSCS has already agreed to join the Minnesota College Athletic Conference (MCAC). The MCAC currently has four women's soccer members. They are: Rochester CTC; Lake Superior College; Anoka-Ramsey CC; and Alexandria Technical & Community College. The conference competes at NJCAA Division III level.
●      More information can be found here: MCAC Conference
●      The Women's Soccer season will begin in August and run through October each year. 
●      The team will roster 16-22 players each season.
●      The program will soon have an informational web page located on the NDSCS Athletics website.
Community support for soccer has been overwhelming. "NDSCS Athletics had a stellar year in 2022-2023. We are excited to add another sport that will expand our presence, grow our profile, and welcome new athletes to be part of our successful program–helping female athletes continue their soccer careers and their education," shared NDSCS Athletic Director Stu Engen.
Soccer is the world's most popular sport, with millions of fans across every continent. It is also the #1-played sport throughout North Dakota. This reach will bring in new audiences and add to the diverse student population at NDSCS.