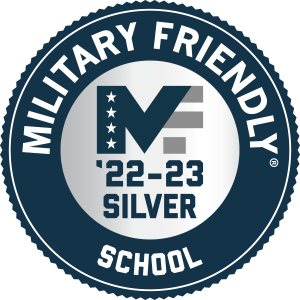 09-22-2022
North Dakota State College of Science (NDSCS) announced today that it has earned the 2022-2023 Military Friendly® School designation.
Institutions earning the Military Friendly® School designation were evaluated using public data sources and responses from a proprietary survey. Methodology, criteria and weightings were determined by Viqtory with input from the Military Friendly® Advisory Council of independent leaders in higher education. Final ratings were determined by combining the institution's survey scores with the assessment of the institution's ability to meet thresholds for student retention, graduation, job placement, loan repayment, persistence (degree advancement or transfer) and loan default rates for all students and, specifically, for student veterans.
More than 1,800 schools participated in the 2022-2023 survey, with 665 earning the designation. The 2022-2023 Military Friendly® Schools list will be published in the May issue of the G.I. Jobs magazine, and can be found at www.militaryfriendly.com/schools.
NDSCS offers a variety of online courses and programs to provide an educational opportunity to those who are placebound or timebound and cannot attend traditional classes. These courses and programs also provide an opportunity for current and former members of the military to enhance their education or seek new skills. To find out more about specific military programs that may provide educational information and financial support visit www.ndscs.edu/military.
NDSCS's VA Certifying Official, Mike Paolini, stated, "Receiving this designation illustrates NDSCS's continued commitment to our military student population. With this population continuing to grow, it's important for us to stay focused on their needs and provide them with the resources to be successful at NDSCS."