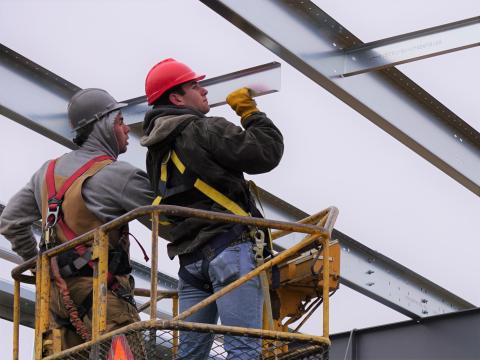 08-29-2022
The Building Construction Technology students and faculty will begin construction this week on a new band shelter for the Wahpeton Park District. First-year students in Bryan Wolfgram's 8-week course will begin the project by excavating, installing concrete footings, placing the concrete slab and backfilling. In the second phase of the project, students will be constructing a steel stud framed structure with both first- and second-year students in the second 8-weeks of the fall semester by students in both Jeremy Hoesel's and Wolfgram's Light Commercial Construction classes.
"Partnering with the Wahpeton Park District is a win-win for both our students who gain value in real life hands-on experience and for the community who benefit from their projects. We hope to continue to partner with the community to educate our students and make improvements within our community," said Randy Stach, Chair for the Construction & Design Technology department.
Concrete for the footings will be placed on Thursday, September 1, but subject to change depending on weather.