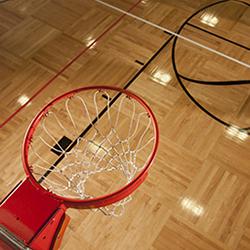 06-29-2020
The Clair T. Blikre Activities Center at the North Dakota State College of Science will reopen on July 1 and will be available for use by students as well as individuals who have fitness memberships.
The Blikre Activities Center was closed in March to help slow the spread of COVID-19. New guidelines have been established for each of the fitness areas in the facility to encourage social distancing and to allow for additional cleaning of equipment.
The facility will be open Monday through Thursday from 6-10 a.m., 11 a.m. – 2 p.m., and 3-6 p.m., and Fridays from 6-10 a.m. and 11 a.m. – 2 p.m. Individuals with questions can contact the NDSCS Athletics department at 701.671.2281.