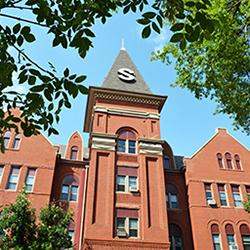 03-21-2020
NDSCS announced today that it will continue to facilitate academic classes through distance delivery methods through the remainder of the Spring 2020 semester. Distance and online learning is scheduled to begin Monday, March 23, and was originally scheduled through April 3. The College remains open with limited staffing, with employees who are able to work remotely doing so.
"This was a difficult decision, as we value face-to-face teaching and learning," said NDSCS President John Richman. "However, we feel this is the best decision to help prevent the spread of COVID-19 and protect the health of our communities."
NDSCS will provide additional information to its students and employees early next week with details regarding academic classes, residence hall move-out and tool pick-up, and decisions regarding College events including Commencement.