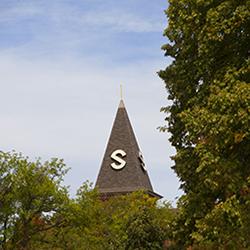 03-16-2020
The North Dakota State College of Science has announced that it will begin operating with limited in-person staffing levels by Wednesday, March 18. The College will remain open at both its Wahpeton campus and its NDSCS-Fargo location. However, to encourage social distancing to slow the spread of COVID-19, most employees will make arrangements with their supervisors to telecommute. The College will operate at limited staffing levels until further notice.
NDSCS will maintain limited staffing at its facilities to support students who remain on campus and perform other essential functions. This will also allow employees who are unable to work remotely to have the opportunity to continue to work during this time. NDSCS will continue to facilitate distance and online learning to current students from March 23 through April 3.
The College will continue to support students through this time period of limited staffing. Students who are in need of academic or student support services are encouraged to call or email the Student Success Center at 701-671-3000 or NDSCS.StudentSuccess@ndscs.edu.