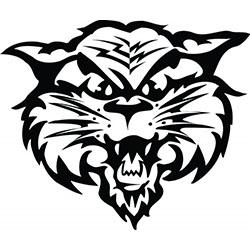 10-28-2019
The North Dakota State College of Science Athletics Department has hired Chris Kappes as head baseball coach. The Wildcat baseball team will play its inaugural season in the Mon-Dak Conference beginning in fall 2020 at John Randall Field. Kappes will begin his role at NDSCS immediately, with the recruitment of student-athletes to fill out the roster.
"Baseball has a strong footprint in the Wahpeton-Breckenridge community, and this entire region," said NDSCS Athletic Director Stu Engen. "The success Coach Kappes has had is well documented, and he laid out a plan that matched up with what the committee was looking for in a candidate. We are excited that he accepted the position and look forward to getting Wildcat baseball started."
Kappes comes to NDSCS after a successful coaching career at various levels, spanning nearly three decades. Most recently, Kappes guided the Wahpeton Cal Ripken and Babe Ruth programs, leading the organization to a North Dakota State Championship in 2019, a runner-up finish in 2018 and three third-place finishes from 2015-17. The program won the 14U Babe Ruth Midwest Plains Regional Tournament in 2019, qualifying for the Babe Ruth World Series.
Previously, Kappes managed the Wahpeton American Legion Post 20 club from 2009-14, following his 2001-2004 stint with the Breckenridge (Minn.) American Legion Post 53 team. Kappes has sent 18 former Legion players to collegiate programs.
A familiar face in the Wahpeton-Breckenridge community, Kappes has spent time as a mentor at Circle of Nations and as the President of the Wahpeton Baseball Association. He currently serves on the Wahpeton-Breckenridge Chamber of Commerce Board of Directors.
"I would like to thank Mr. Engen and the athletic department for placing their trust and confidence in my abilities to assume the head coaching position for Wildcat Baseball," said Kappes. "I am eager to build this program from the ground up and ready to go find those student-athletes that want to receive a great college education and play the great game of baseball at the collegiate level."