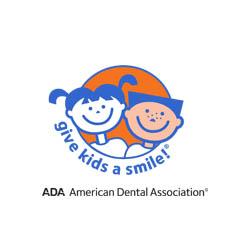 02-01-2016
The NDSCS Allied Dental Education Clinic will be participating in the annual American Dental Association's Give Kids a Smile® Day on February 12 from 9 a.m. to 3 p.m. at the Mayme Green Allied Health Center at NDSCS in Wahpeton, N.D.
All patients must have appointments in advance. A parent or legal guardian must accompany patients younger than 18 years. To schedule an appointment, please contact the NDSCS Allied Dental Education Clinic at 1-800-342-4325 ext. 3-2333 or 701-671-2333.
This nationwide event designates a day of free dental care for children who may have difficulty accessing dental care or families with limited financial resources. The clinic will be providing dental care to individuals ranging in age from three to 18.
Services provided may include basic restorative procedures, simple extractions and patient exams. NDSCS Allied Dental students will perform cleanings, radiographs, sealants, fluoride applications and oral health education. Approximately $13,000 worth of donated services was provided to local children in 2015 with the help of volunteers, local and regional dentists, hygienists, assistants and the NDSCS Allied Dental Education Department staff and students.
"This year, we are excited to work with Dr. Brent Holman and Dr. Carl Trout – pediatric dentists from Fargo, N.D. who have provided many children with dental care in past dental mission work," said NDSCS Give Kids a Smile Program Coordinator Chanel Malone. "We are fortunate to receive support and/or contributions from the North Dakota Dental Foundation, the American Dental Association, and local and regional dental community volunteers."