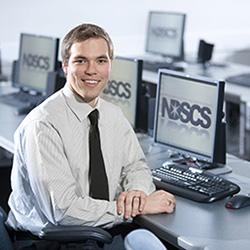 02-23-2016
Thirty-two North Dakota State College of Science Collegiate DECA members recently competed at the North Dakota Career Development Conference in Fargo, N.D. NDSCS Chapter members participated in 16 separate events, ending up with a finalist in 11 events.
One-hundred-twenty students representing both two and four-year colleges and universities from across the state competed against one another in a variety of simulations, case studies and prepared events.     
The 11 NDSCS finalists include:
Nate Wier – Accounting (Finalist); Business Ethics (2nd Place)
Marcus Karsky – Accounting (Finalist)
Ali Schoneman – Banking and Financial Services (Finalist)
Thia Uhren – Fashion Merchandising (Finalist)
Rowdy Borman – Restaurant Management (3rd Place); Human Resource Management (3rd Place)
Noah Dobmeier – Retail Management (3rd Place); Business Ethics (2nd Place)
Amy Stevens – Travel and Tourism (Finalist)
Katlyn Hilbrand – Marketing Management (1st Place)
Ian Uhrich – Sales Manager Meeting (3rd Place)
In addition, Ian Uhrich was elected to serve as the 2016-2017 State Association President while Dana Anderson was elected to serve as next year's State Vice President.
NDSCS will now be sending a delegation to the International Career Development Conference to be held in Washington D.C. this April.
Collegiate DECA at NDSCS prepares emerging leaders and entrepreneurs for careers in marketing, finance, hospitality and management. Nationwide, Collegiate DECA includes over 15,000 members in 275 colleges and universities.