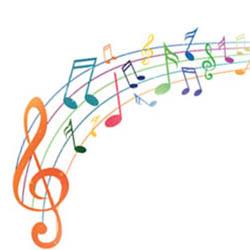 02-17-2017
The NDSCS Concert Choir will be joined by the choirs from Wahpeton High School and Breckenridge High School for a Choir Festival on Monday, February 27, 2017, at the Bremer Bank Theatre in the Harry Stern and Ella Stern Cultural Center on the NDSCS campus in Wahpeton at 7:00 p.m. The festival is free and open to the public.
Each choir will perform separately, then the choirs will join together in a mass choir performance directed by NDSCS Choir Director Bryan Poyzer.
"It's quite an enjoyable experience to see these high school and college musicians working together," said Poyzer. "The public will love the variety of songs selected by Joyce Manning and Dean Aamodt. There is something for everyone."
This annual concert event will rotate annually with the concert bands. NDSCS Band Director Dr. Adam Hollingsworth is excited to begin collaborating with local high schools for the band festival, which is scheduled for 2018.