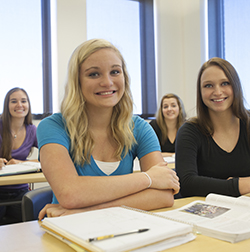 The General Studies transfer curriculum plan at NDSCS-Fargo is available to students who begin their studies as undeclared/undecided, pre-allied health, high school or early entry students, and part-time students not pursuing a liberal arts transfer degree.
This curriculum plan is designed to allow students the flexibility to complete a course of study which fits with individual interests and goals in life.
Upon completion, students will be awarded an Associate in Science degree in Liberal Arts.
For more information
Contact a Fargo Admissions Representative at 701-231-6935.