Sometimes the stress of managing classes, relationships and life in general can become overwhelming. NDSCS Counseling Services can help. Counseling is a process by which you and your counselor work together to better understand your thoughts, feelings and options. Even though you may believe that your problems are "not bad enough" or you may know someone else who has it worse, don't wait to seek help while the problem gets bigger. Seeking help early during a stressful time is important. Services provided are free and confidential.
Students often wonder what can be helped with counseling. If you are experiencing any of the following, give us a call.
Depression
Anxiety
Self-esteem
Stress
Grief and loss
Sexual orientation
Eating disorders
Sexual abuse
Domestic abuse
Exploration of values
Relationships
Substance abuse
Body image
Physical abuse
Rape and crisis
Thoughts of harm to self or others
Self-Tests
If you are interested in taking an anonymous mental health, alcohol, or substance use screening, click on the link below.
The Personal Counselor
Vince Plummer is the NDSCS Personal Counselor. He is a Licensed Professional Clinical Counselor, a National Certified Counselor, a member of the American Counseling Association and a member of the American College Counseling Association. Vince has over 20 years of experience as a clinical therapist. Appointments are suggested, walk-ins are accepted if the counselor is available. To schedule an appointment, call 701-671-2286, ext. 3-2286. If you initiate a question in an electronic format it will be responded to; however, this form of communication regarding personal information is discouraged due to not being able to ensure privacy. Telephone calls are encouraged. If you are in crisis, please call Campus Police at 701-671-2233 or dial 911.
The external links contained on the NDSCS Counseling Services web site are provided as useful information to further your understanding of mental health.  Listing these sites does not indicate endorsement by Counseling Services or NDSCS.  While these resources can be helpful, we do not necessarily recommend self-help as a sole course of treatment and is not intended to be a substitute for mental health services provided by a professional.  Please contact Counseling Services to assist you with any mental health questions or if you would like to establish an appointment.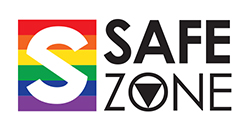 ​
NDSCS Counseling Services is sensitive to the needs of students of diverse backgrounds, cultures, ethnic groups, ages, and ability, and is LGBTQ affirming.