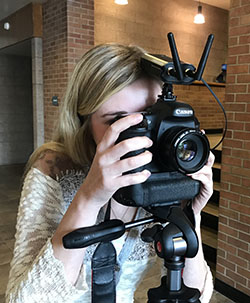 The Media Squad is a student organization that produces videos to inform the campus community of activities, events and important topics.
The Media Squad connects with the campus community by creating video messages that focus on a variety of subjects. The squad typically meet once per week to plan and create videos.
Video topics include:
Promotion of campus activities and events
Video series focused on certain topics
Videos that discuss issues significant to the campus community
And more!
Joining the Media Squad is a great way to practice creativity and gain critical thinking skills. The Media Squad connects with fellow students while having fun and speaking out on important topics via social media. As a member of the Media Squad, you can expect to be speaking in front of the camera, or be the one running it!
Like NDSCS Student Life on Facebook to stay up to date on events!
For more information, please contact Eric Price (701-671-2109)