Check out the Wild Grounds Coffee Shop located right inside NDSCS-Fargo!
The Wild Grounds Coffee Shop serves freshly brewed coffee and beverages, bottled drinks, muffins and pastries, sandwiches (including breakfast), wraps, salads, soups, yogurt, fruit, desserts and much more.
Also serving Seattle's Best Coffee & Sandy's Donuts.
Hours
Monday - Friday: 7:30 a.m. - 2:30 p.m.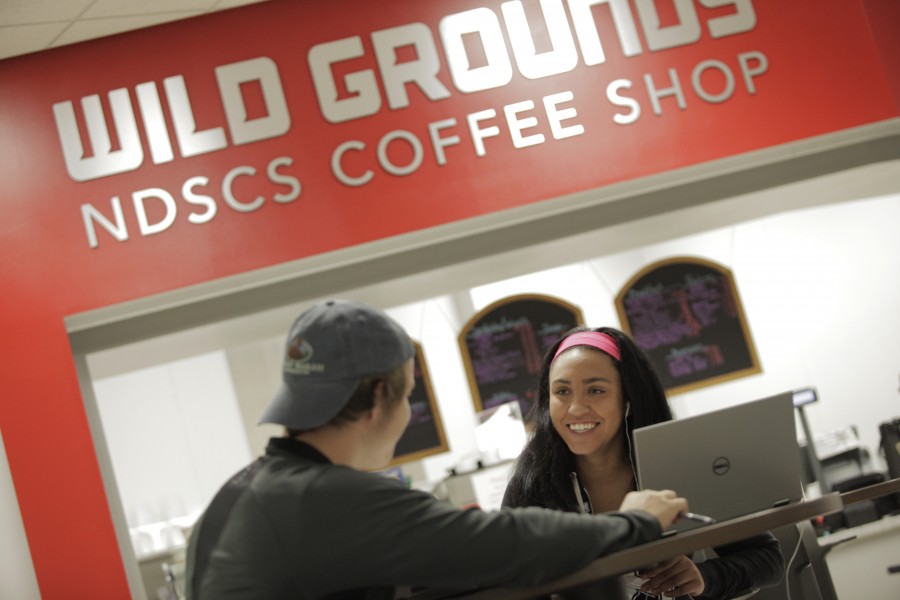 full