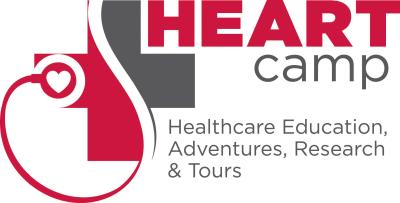 June 26, 2023 - NDSCS Wahpeton Campus
Healthcare Education, Adventures, Research and Tours (HEART) camp provides students two days of hands-on activities and experiences allowing them to explore a wide variety of health careers that require earning an associate degree or less.
Campers will explore the allied health academic programs at NDSCS (Wahpeton, ND) – gaining a better understanding of the various programs, learning environments, and possible careers. Campers will also have the unique opportunity to experience healthcare career opportunities at various Sanford Health locations (Fargo, ND).
off
Eligibility
HEART camp is open to students entering 11th, 12th, or their first year in college Fall 2023 that are considering a career in healthcare.
Priority will be given to students from rural locations.
Applications should be submitted by June 2, 2023.
More Information & Contacts
HEART camp is a collaboration between Sanford Health Fargo and NDSCS.
For more information or questions please contact:

Dana Davis at dana.davis@sanfordhealth.org or 701-417-6360
Susie Munyer at susan.munyer@sanfordhealth.org or 701-417-1338