off
Welding Technology (A.A.S. degree or diploma)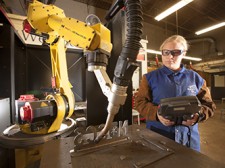 The Welding Technology program provides education and training in advanced welding and cutting processes, robotics, computer numerical control operations, inspection, print reading, fabrication, pipe and plate welding, math, communications and other aspects of general education.
Type: A.A.S. degree, Diploma
Locations: Fargo, Wahpeton
Cluster: Manufacturing
Welding Technology (Certificate)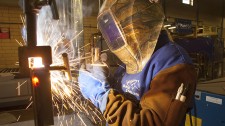 The Welding Technology certificate option provides students experience in welding as it pertains to assembly, manufacturing, energy and construction.
Type: Certificate
Locations: Fargo, Wahpeton
Cluster: Manufacturing