off
General Liberal Arts Transfer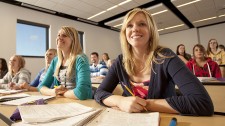 This option is available to the student whose goal is a bachelor's degree, but who may be unsure of his or her major. It includes first and second year core courses in English and humanities, math, natural and physical sciences, social and behavioral sciences, and computer information systems.
Type: A.A. degree, A.S. degree
Locations: Online, Fargo, Wahpeton
Cluster: Education and Training, Liberal Arts Transfer

» View Program Information & Admission Requirements
General Studies Transfer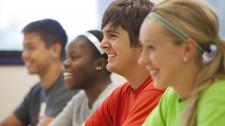 The General Studies transfer curriculum plan is available to students who begin their studies at NDSCS as undeclared/undecided, pre-allied health, high school and dual-credit students, and part-time students not pursuing a liberal arts transfer degree.
Type: A.S. degree
Locations: Online, Fargo, Wahpeton
Cluster: Liberal Arts Transfer

» View Program Information & Admission Requirements