off
Automotive Technology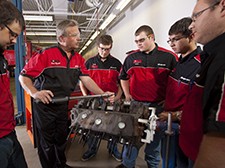 Students in the Automotive Technology program are provided with experiences emphasizing diagnostic and repair skills with extensive shop time. Students test, diagnose, adjust and repair automotive systems.
Type: A.A.S. degree, Diploma
Locations: Wahpeton
Cluster: Transportation
Green Technology Available
» View Program Information & Admission Requirements
Automotive and Diesel Master Technician (Auto Tech Graduates)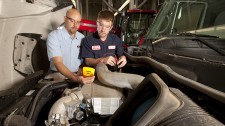 This is a third-year option developed for students who complete Automotive Technology and want to continue their education and increase their technical and mechanical skills. The dual major will strengthen the marketability of students for employment in diesel, automotive and related fields.
Type: A.A.S. degree
Locations: Wahpeton
Cluster: Transportation
Green Technology Available
» View Program Information & Admission Requirements